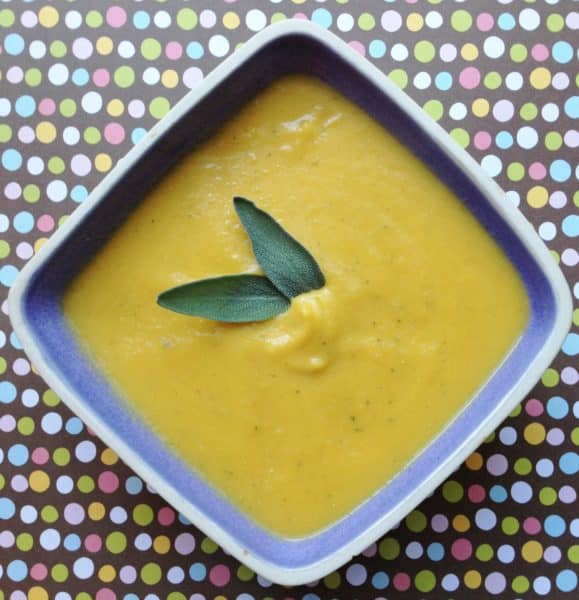 It's Fall. That means soup season!! Yay! I think…
My feelings are very conflicted on this point. On the one hand, I love everything Fall. The crunchy leaves. Long walks in cool, sunny weather. Wearing my fave sweatshirt again. Baking in my kitchen without requiring electrolyte replacement therapy ^.^ Reuniting with my favorite Levi's 515 jeans (though that was short-lived, since after several years of supportive service, they finally broke from the pressure and burst open just under my right buttock….)
Oh, and everything pumpkin — even beer. Check out this beaut– Shipyard pumpkin ale with a cinnamon sugar rim. I didn't know whether to drink it or lick it. So I did both.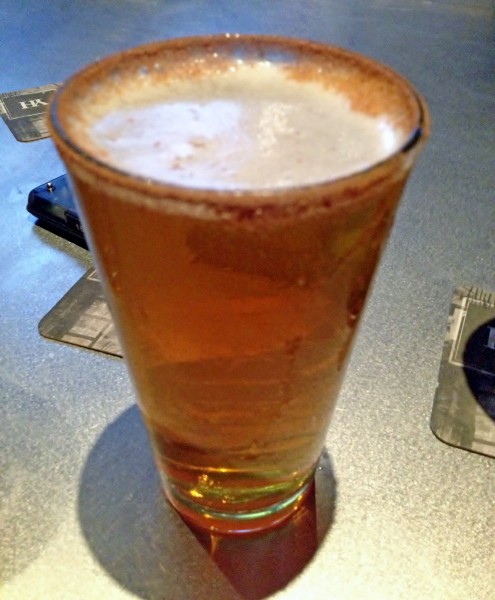 On the other hand, I'm that person who mourns the end of summer. The closing of the pool is a sad, sad day. The smell of suntan lotion makes me nostalgic and weepy. Before Labor Day even hits, I start missing my kids, who will soon be sucked back into school, sports, and homework with such intensity that I won't really see them again until Columbus Day. I get angry at paperwork, like school emergency forms, permission slips, and picture day reminders. There are just too many details to manage, and my summer buzz is dead long before the first smudges are planted on their new school shoes.
But here we are, early October, and I think – finally – I can enjoy it. I just think I'd love it a lot more if Fall followed winter instead of summer. You too?
Today's soup is beautiful, nutritious, and filling, and a great homage to this gorgeous season. The bold, warm color of butternut squash reminds me of autumn leaves, harvests, and – naturally – Vitamin A (did you forget what I do for a living? )  It's as hearty and delicious as the version with coconut milk I shared a few months back, just a bit more traditional. Butternut squash and onions enhanced with the flavor of fresh sage. Buying fresh sage is absolutely worth it for this recipe – a heady fragrance I can not get enough of! This easy soup is then finished with just a little half-and-half.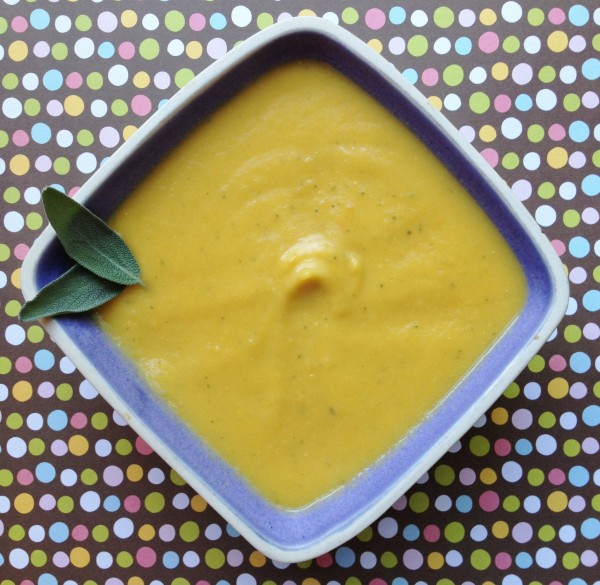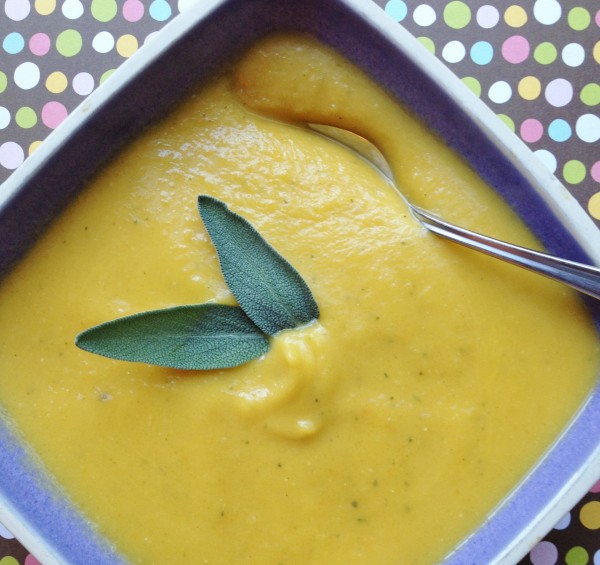 A bacon topper is welcome but completely optional

 What do you think of my bacon bunny??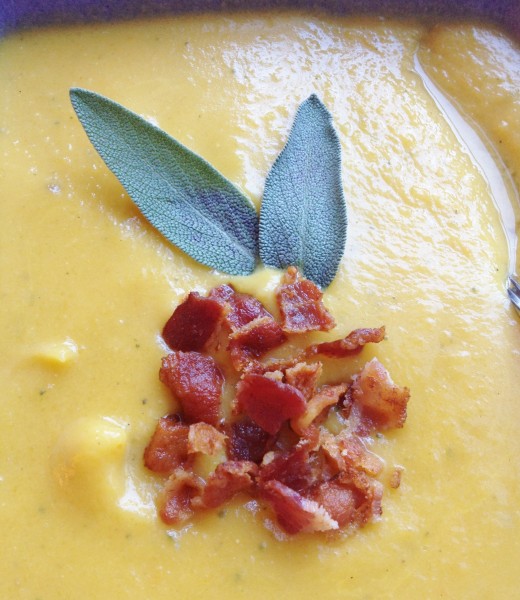 Roasted Butternut Squash and Sage Soup
Serves 6
Prep time: 15 minutes     Cook time: 30 minutes
1 medium/large butternut squash
1 large sweet onion, chopped
2 garlic cloves
1 and ½ tablespoons olive oil
~3 cups reduced fat, lower sodium chicken broth
2 tablespoons chopped fresh sage (or 2 teaspoons dried)
1 cup half-and-half
salt and pepper to taste
crisp, crumbled bacon (optional)
Preheat oven to 450 degrees Fahrenheit. Prepare a baking sheet with spray oil.
To prepare the squash, cut ends off and slice in half lengthwise. Scoop out seeds, peel both halves, and cut into large 1" chunks. Toss with about 1 tablespoon olive oil, and spread on a baking sheet. Roast squash until fork-tender, about 25 minutes. While the squash is roasting, sauté the chopped onions in the remaining ½ tablespoon olive oil over medium-high heat. Once the onions begin to soften (2-3 minutes) add the chopped garlic and sauté for 1 minute more. Remove from heat.
Once the squash and onion/garlic mixture are done, add to the food processor bowl. Add 2-1/2 cups of the chicken broth and the sage. Process until smooth, about 3-4 minutes. Test the consistency, and add more chicken broth as desired. Continue to process and until the desired thickness and consistency is achieved. Transfer the soup to a large sauce pan, and add the half-and-half. Heat over medium-low heat, making sure it does not come to a full boil. Taste, and adjust seasonings as needed. Serve warm, topped with crumbled bacon if desired.