If you're a parent, I'll bet you'd never call your life simple. Spare time – what's that? It's an oxymoron, a joke, a farce if you ask me. There is no such thing when you are coordinating the lives and well-being of your offspring.
While I would never wish my kids away, I do crave the simple life. Picture me sitting on the couch with a great book, my lap covered in cat, with no thought to the time. In the rare times I find myself in that blissful place, it's because I added "relax with a book" to my mental to-do list. I've got one eye on the clock the whole time, though, for soon enough it"ll be time to coordinate activities, homework, and meals.
In the B.K. years of my 20′s (that's Before Kids), I  had vast amounts of luxurious spare time, but certainly did not properly  appreciate it. Typical. You never know what you have 'til it's gone, right? I look back wistfully on those B.K. days, such simple times, and scold myself for my lack of foretelling.
I yearn for simple in the kitchen as well. Though I love cooking, I prefer it not absorb hours of my day. The occasional WOW meal that takes a little extra effort is alright, but on a daily basis? No way. So, in the name of simplifying life, here are my five favorite recipes with 5 ingredients or less. They're good for you, and truly simple, and there is something for everyone.
Are you a Super-Snacker? Take a gander at this fresh and delish Guacamole with Feta. You'll never go back to plain ol' guac again. Great for Sunday football, family gatherings, or anytime there's a crowd. And you can't deny it's quite Christmas-y with all its green and red!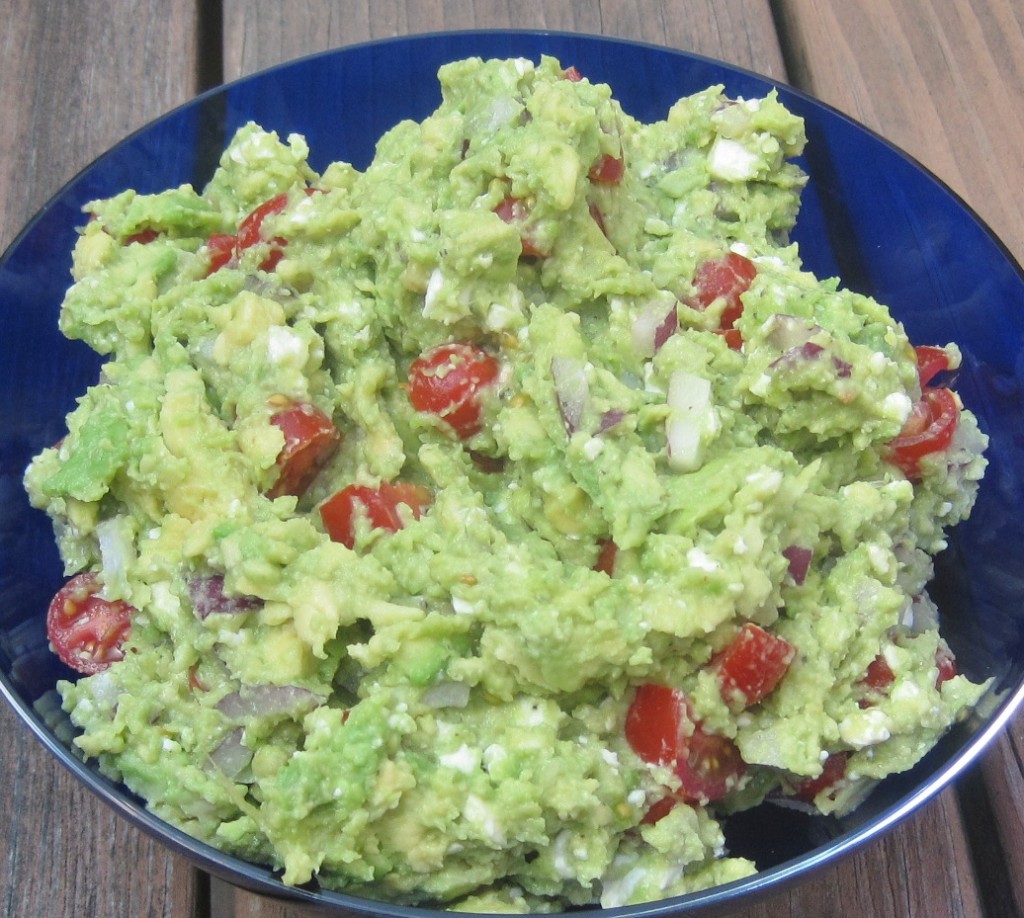 Are you bemused and befuddled sometimes when the kids cry, "What's for supper? We're STARVING." This uber-quick Creamy Tomato with Rice and Shaved Parmesan will save your butt again and again, as it has mine. Trust me on this. Butts doesn't lie.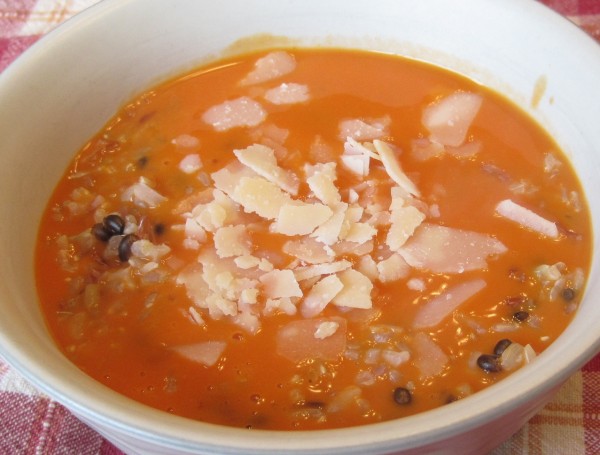 Do you love pretty food? Check out these ridiculously easy and handsome Yogurt Parfaits with Granola.  Just yogurt, fruit, and granola — simple and magnificent! My kids were way impressed, which is reason enough to make it again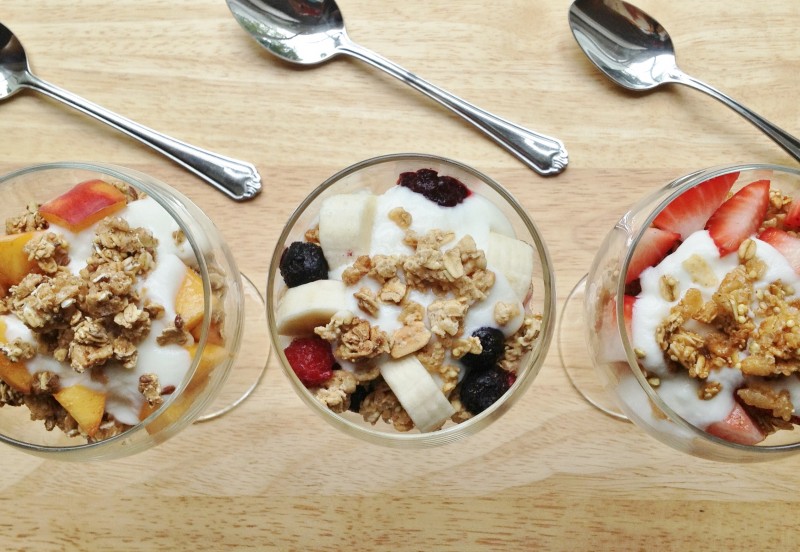 Do you crave greens, which is so nerdy, but still want to be considered cool? Two words for you, my friend: kale chips. Sea Salt and Black Pepper Kale Chips, to be exact. Delicately crunchy, savory and oh-so-good for you!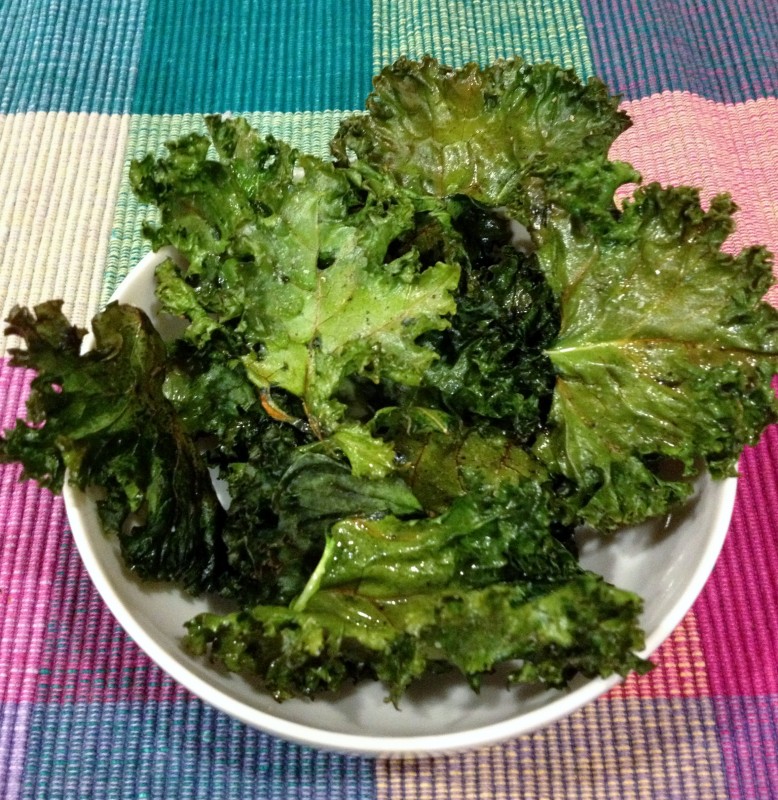 Are you a breakfast lover, whether it's morning, noon, or night? Take a gander at these amazing Breakfast Nachos.  I love its crunch, kick, and color, and it beats the heck outta cold cereal!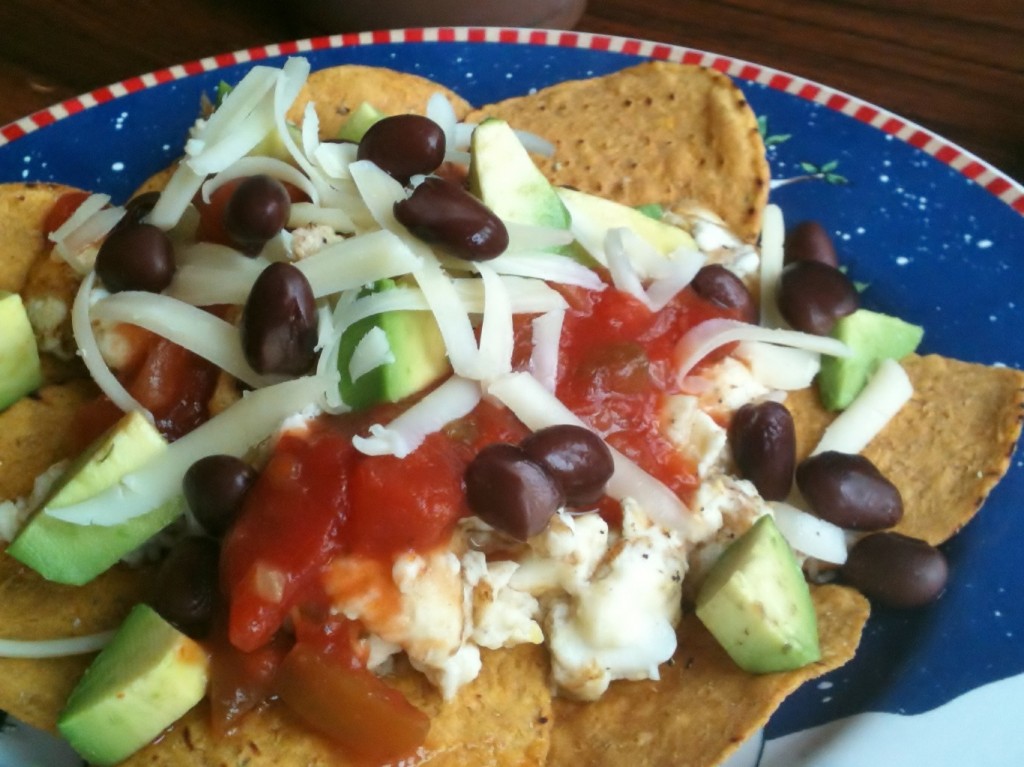 OK, fine.  If you're really paying attention, you'll see these breakfast nachos actually have 6 ingredients. Since eggs, avocado, salsa, black beans, and tortilla chips are an absolute necessity, we'll just say that the shredded cheddar is optional and pretend we mean it, 'kay? Who knows, maybe you don't like cheese (not one of the unforgivable sins, but close). Or maybe there was an unfortunate 'incident' in Wisconsin long ago, so on principle alone you have since eschewed anything to do with the Cheese State. Or maybe it's simpler: you're currently fresh out of the stuff due to the national cheese sculpting contest you recently competed in – and won. Congrats, by the way

I hope you find some inspiration here for simplifying your life in the kitchen. I love hearing from readers, so feel free to let me know what you think! Also just a reminder that you can follow me on Facebook, Pinterest, and Twitter, or simply subscribe to JWJ (top of page, on right) and receive an email with each new post. My readers help to make me a more adventurous cook, so I look forward to hearing from you!