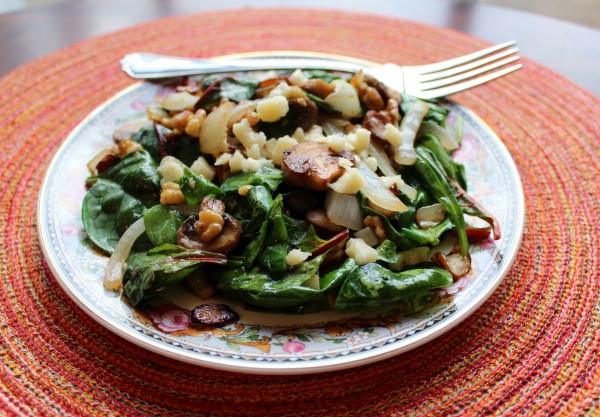 Sharing with you today my go-to meal when I am craving something quick, veggie-filled and nutritious — Warm Spinach Salad.
Which begs the question, is there ever a time when I'm craving the opposite?? Of course – yes! – which explains this and most definitely this.
Today, though, it's about a tantalizing salad, a simple meal for one that is so packed with veggies, it'll right any food 'wrongs' you feel you may have committed recently.
Did I mention it's super quick to make? I spent maybe a whole 10 minutes pulling out and prepping the ingredients, and barely half that at the stove. Thankfully it took me slightly longer to eat it, what with all that was going on. (There was an ice pack on my knee, a persnickety Siamese on my lap, and an episode of Madame Secretary to queue up on Netflix…an indulgence I'm allowed here and there).
Here's what you'll need: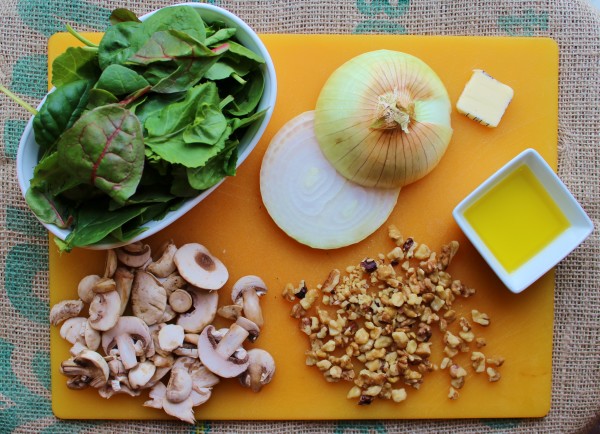 First, you heat the olive oil and butter (I love the butter for flavor, but acknowledge the better nutrient profile and superior sauteing ability of olive oil)…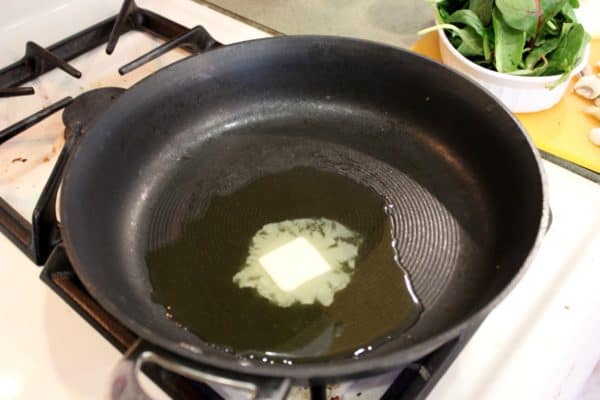 Second, you toss in the onions and mushrooms, and saute them for 3-4 minutes.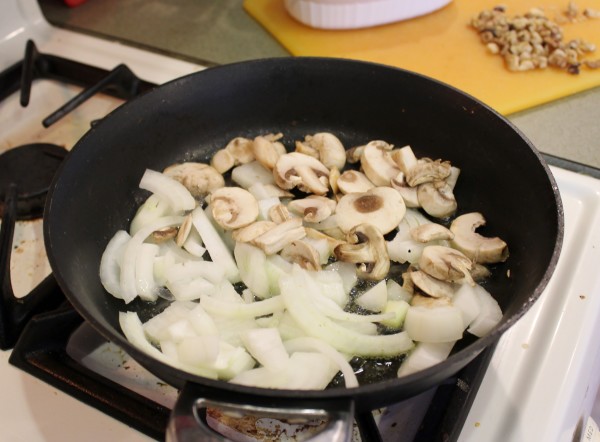 Next, you add the walnuts, and continue with the saute for 2 minutes more.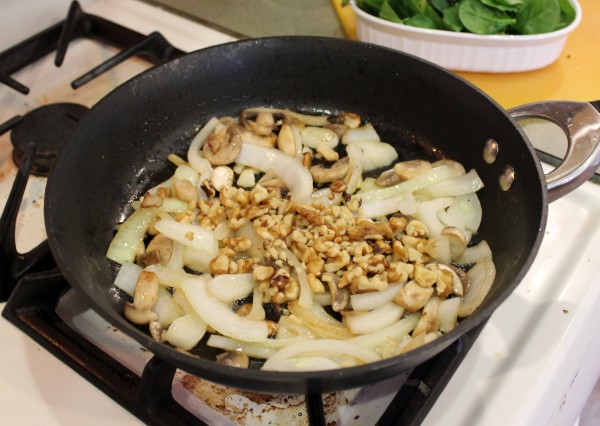 Finally, you remove the pan from heat, and add the spinach, tossing it with the hot veggie mixture just long enough to wilt and brighten the greens.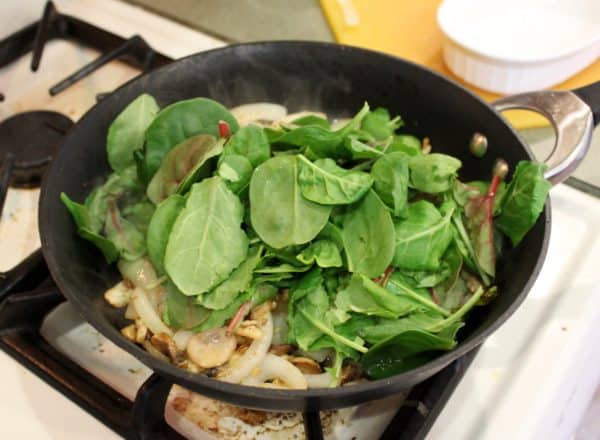 Add some Parmesan cheese crumbles if you like, or keep it vegan and just finish with some ground black pepper.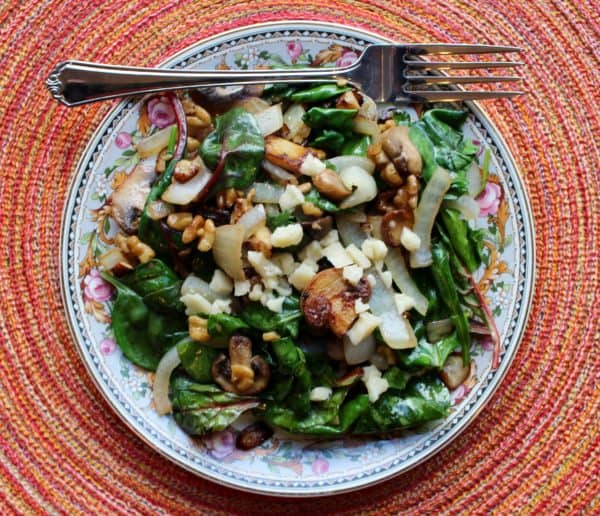 Then, relax and enjoy 🙂
Warm Spinach Salad with Walnuts
Serves 1 lucky person
Prep time: 8-10 minutes     Cook time: 5-6 minutes
2 cups (loosely packed) greens of your choice – spinach, baby kale, chard, arugula
1/2 large Vidalia onion, coarsely chopped
1/2 cup white mushrooms, coarsely chopped
1/4 cup chopped walnuts
1 tablespoon extra virgin olive oil
1 teaspoon salted butter
Parmesan cheese crumbles, optional
Freshly ground black pepper, to taste
Directions:
In a medium skillet or non-stick pan, heat the olive oil and butter over medium heat. Add the onions and mushrooms and saute for 3-minutes. Add walnuts and saute for 2 additional minutes. Remove from heat.
Add greens and toss with hot vegetable mixture just until the greens brighten in color and wilt slightly. If using Parmesan cheese, add and toss to combine. Transfer mixture to plate, and finish with freshly ground black pepper.
Enjoy 🙂