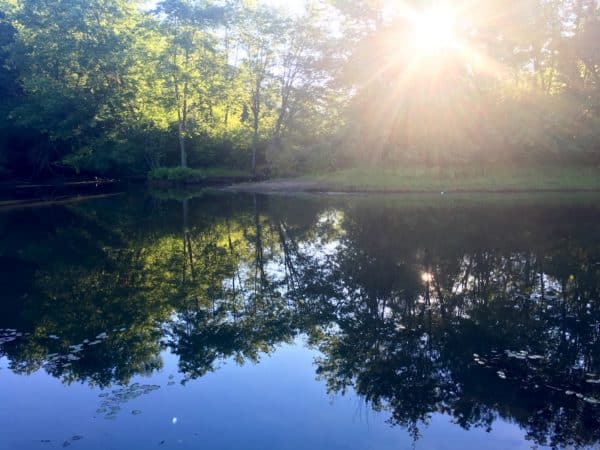 Ooh-wee! That was one fantastic summer. Early morning walks, endless sunshine, cool clouds, and tons of fun. Hours and hours by the pool were interrupted only by the need to appear at my paying gig and the occasional slapdash of housework.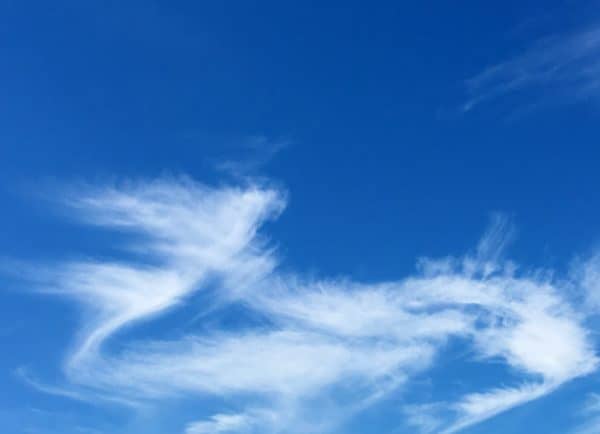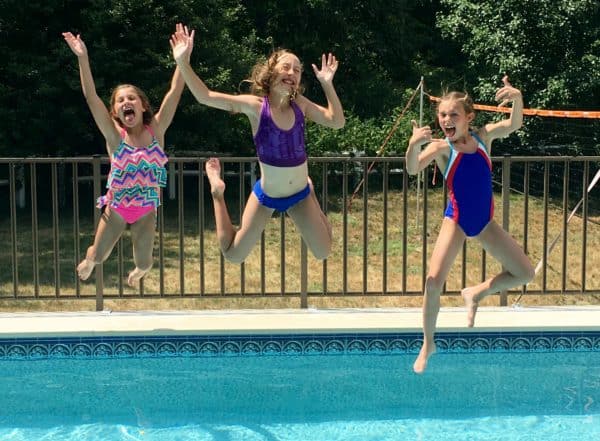 Oh, and the college visits. Cue the meaningful orchestra music. There is not one emoji that could capture the maelstrom of feelings that we've experienced since starting that process. #allthefeels
Sigh.
Now more than ever, I simplify life where I can, and in my kitchen is my favorite place to do that. When I find myself needing to feed hungry people, which happens with startling frequency, I turn to those dishes that require the least amount of prep, like our favorite beef stew.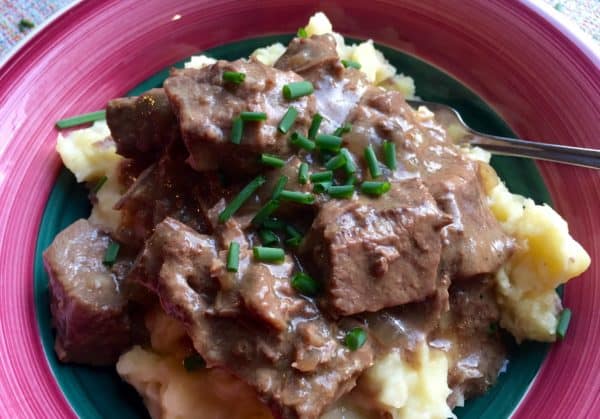 It defines simplicity, using just 4 ingredients: top round beef, diced onion, water, and…
Here's where I tell you a little secret.
processed food is my savior
Not, like, "Here, honey, here's your Hot Pockets and Tang. Now don't bother mommy while I'm Netflixing with my Cheetos."
More like, if there's one ingredient with not a completely horrible Nutrition Facts label that takes the place of 3 other ingredients and saves me time and is surefire in its results? Then, yes, I am DOWN WITH THAT. In moderation, of course 🙂
#RDcaveat #thingsdietitianssay
In this case, my savior is canned soup. Campbell's Healthy Request Cream of Mushroom soup, to be exact. It creates the exact right consistency in the gravy, has good flavor that doesn't overwhelm the dish, and doesn't require that I stand over the slow cooker in the hour before it's done adding a thickener or other such high-maintenance ingredients.
In other words, I could not live without it or this beef stew. I've served this at least once a month for the past year, and nobody has complained yet. That is a resounding success in this household, and I am not messing with that 🙂
Our Favorite Beef Stew
Serves 6
Prep time: 5 minutes     Cook time: 6 hours (slow cooker method)
2 pounds top round stew beef
1 cup diced onion, about one medium onion
1 can lower-sodium cream of mushroom soup
1/3 soup can of water
Add the stew beef to the bottom of the slow cooker. Add diced onion. In a small bowl whisk together the canned soup and water. Pour over the meat/onion mixture. Cover and cook on Low for 6 hours, or High for 3 hours.
Serve over mashed potatoes with a salad or green vegetable.
ENJOY!