Greetings, friends and lovers of good nosh! If you've been following me on Instagram this summer, you know that I've embarked on a trial of a gluten free diet for psoriasis. Why would I do that?
It is NOT because I couldn't resist a trend (unless gray highlights are trendy?), or because I want to lose weight. And, it's definitely not because I finally believe, despite excellent scientific evidence to the contrary, that grains are bad for us (They are so good for us!).
It's just that I am human, and a little bit vain, and I don't like the red, flaky splotches on my legs which are caused by psoriasis. I know that I am one of the lucky ones. My dermatologist classifies it as a 'mild' case. It is painless, and barely even itches. But it is annoyingly ugly. I look like I've just returned from a stint on Survivor. 
Psoriasis requires constant vigilance and treatment to ensure it doesn't worsen.  If I can make it go away, or reduce it significantly, by making a bearable change to my diet, then I'm cool with that.
But why am I focusing on a gluten free diet for psoriasis?
As it turns out, about 25% of people with psoriasis are also sensitive to gluten.  Psoriasis is an inflammatory condition, and in those people, gluten could actually be worsening the disease. By removing gluten from the diet, they may be able to reduce inflammation, and ultimately reduce the symptoms of psoriasis.
But, Juju, isn't there a simple blood test you can get to see if gluten is the culprit? No, unfortunately, there is no reliable test.
That is why I'm here – several weeks into a gluten free diet. It will take at least 3 months of gluten free eating to know if there's been an impact, so this will continue through October.
How's this gluten free thing going so far?
It's going just fine, and I am in no way starving. The bulk of my largely whole foods diet is naturally free of gluten anyway…avocados, apples, eggs, salads, nuts, rice, potatoes, chicken, fish, coffee, etc.
I do miss Triscuits, but there's plenty of good food that I am enjoying. Here's a few snaps!
♦ An excellent rack of Memphis-style dry rubbed ribs at the highly accommodating Sticky Fingers restaurant in Charleston, SC .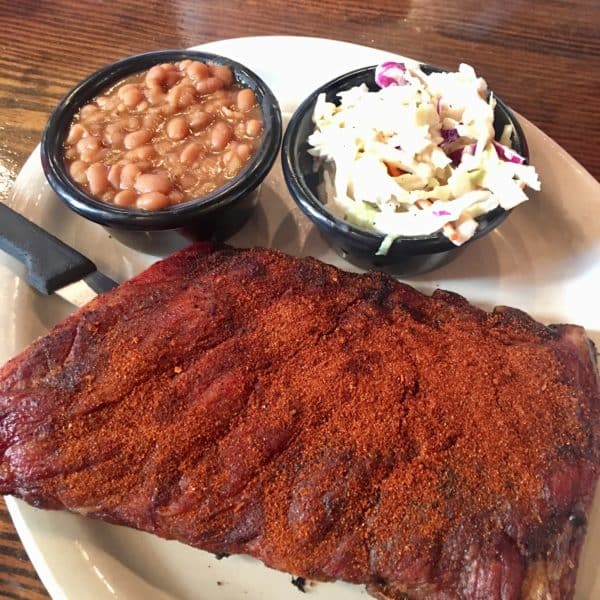 ♦ My new fave one-pan meal, loved by the whole family: One Pan Turkey Sweet Potato Skillet!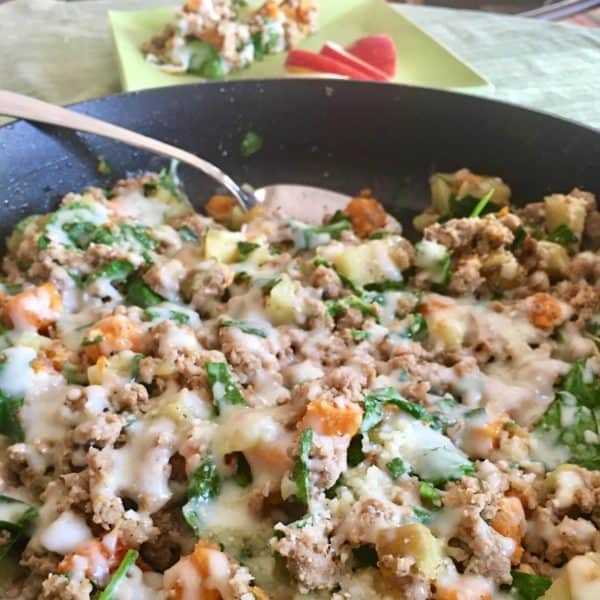 ♦ Let's not forget the all-purpose and completely fabulous FRITTATA (get the how-to here!)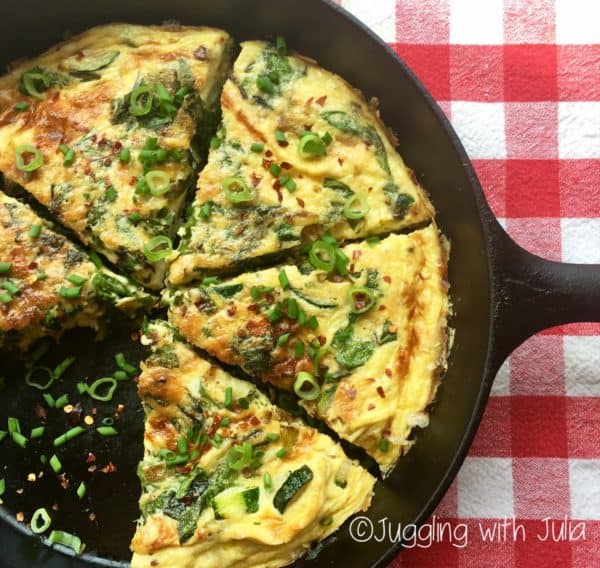 ♦ Dark chocolate, coconut and almonds piled on gluten-free oatmeal.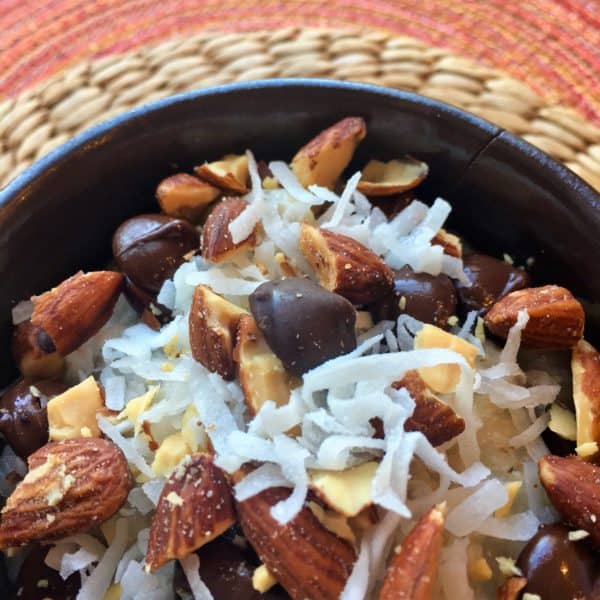 ♦ Addicting sweet and salty olive oil granola, made with gluten free oats (recipe by my friends at What We Eat)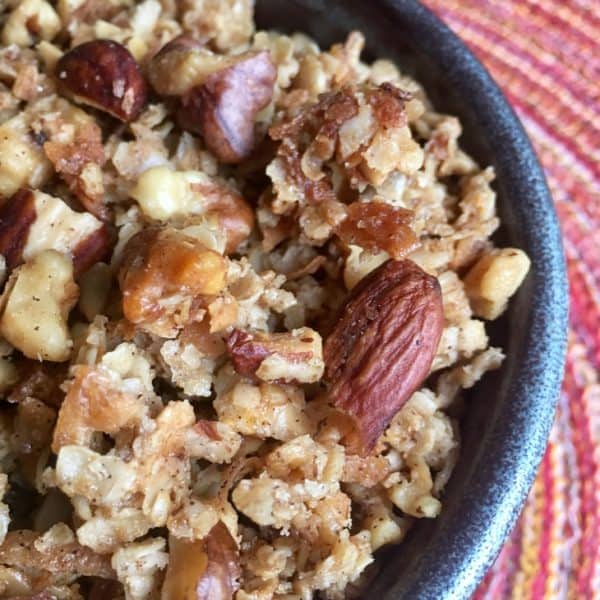 See? I told you I'm not starving 🙂 So far, so good. In a post coming up, I'll share some basic adjustments I made to my everyday diet to accommodate this new lifestyle, and some of the surprising treats I didn't have to give up! Because, let's face it, if I had to truly deprive myself, this would never work.
Speaking of this gluten free diet for psoriasis and whether it's working, here's how I look at it…
If it works? FABULOUS. I will know that my efforts are leading to a healthier me and fewer medications and continue with my generally whole foods diet, paying close attention to potential gluten-containing foods.
If it doesn't work? FABULOUS. I will know my efforts led to a conclusive answer, and will continue with my generally whole foods diet, without having to pay particular attention to gluten.