Of all the food holidays, National Coffee Day is my favorite. But, then again, coffee is my favorite.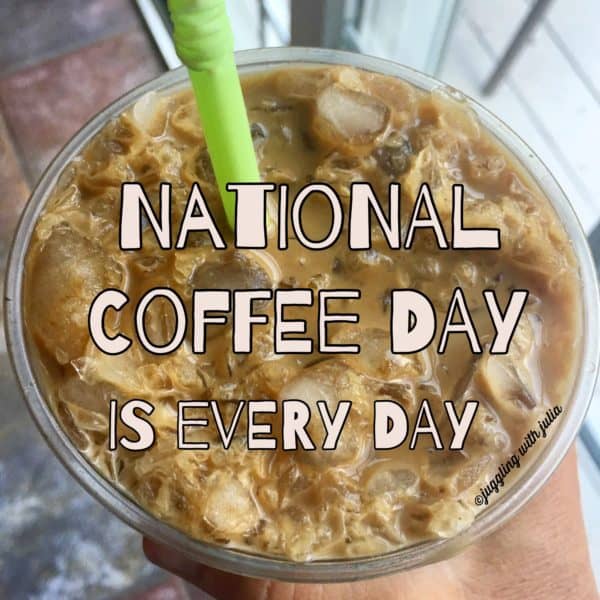 It even beats out bacon, and you know how I feel about my bacon. Just last month I posted the recipe for these Guacamole Stuffed Cherry Tomatoes with Bacon.
But, coffee wins because, truly, every day is a coffee holiday! For me, and for so many. For you, too?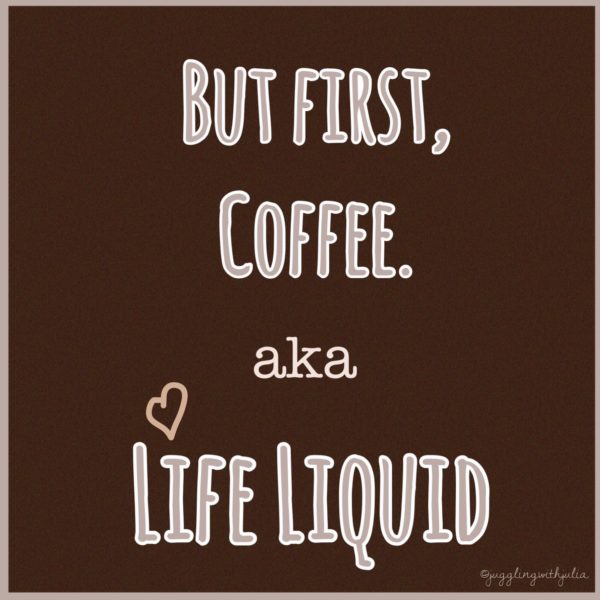 Yes, that pretty much sums up how I feel about coffee. Coffee is that universal life liquid that makes us happy, not to mention coherent. And also more socially acceptable and less murderous than we would be without it.
Coffee is that universal life liquid that makes us happy...and less murderous. #nationalcoffeeday #jugglingwithjulia
Click To Tweet
It's actually a lifesaver. (Why aren't there coffee-flavored Lifesavers?)
You can read about why my daily coffee habit is for the greater good, and learn how easy it is to make cold-brewed coffee yourself.
But if you want someone else to make your coffee, today is a great day to take advantage. For National Coffee Day, plenty of popular coffee chains and companies are celebrating with deals and free coffee. Check out your options via USA Today.  No matter how you enjoy your coffee, there is something for everyone today!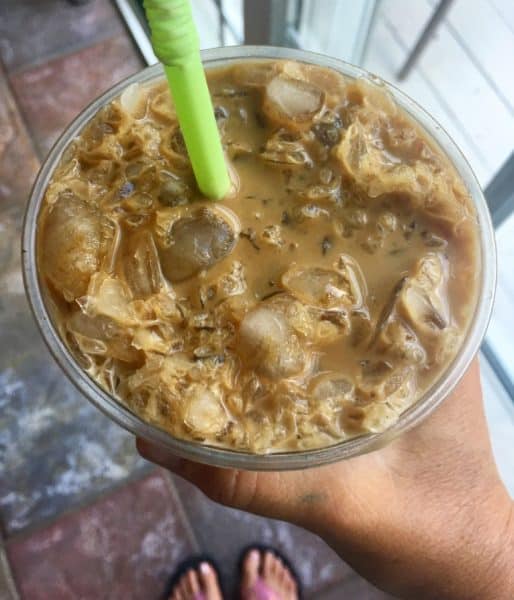 Me, I never stray far from my cold-brewed iced coffee with a touch of half and half. Maybe very occasionally a post-workout iced mocha, which is basically an uber-caffeinated chocolate milk 🙂
How do YOU enjoy your coffee? Leave a comment with your fave coffee order. Or your "I don't drink coffee but here's my go-to drink" comment. We welcome all those passionate about their daily beverages!