Fabulous friends, how are you? I'm back to share my fave pics of the week. Week #4 features cookies, coffee, and especially San Diego, as I'm currently on the West coast visiting my one-and-only-brother, Bob.
Friday's Five Favorites #1 – Before I Had My Coffee, I Didn't Know How Awesome I Was Going To Be Either
Coffee = Joy. A perfect weekend includes early morning iced cold brew coffee, my PJs, and silence. This pic represents all 3, and it was blissful. Joy is not always so easily attained, but in this instance, it found me.
What were you doing the last time you found some joy?
Friday's Five Favorites #2 – You Can Still Make a Great Cookie Even If You Run Out of Hype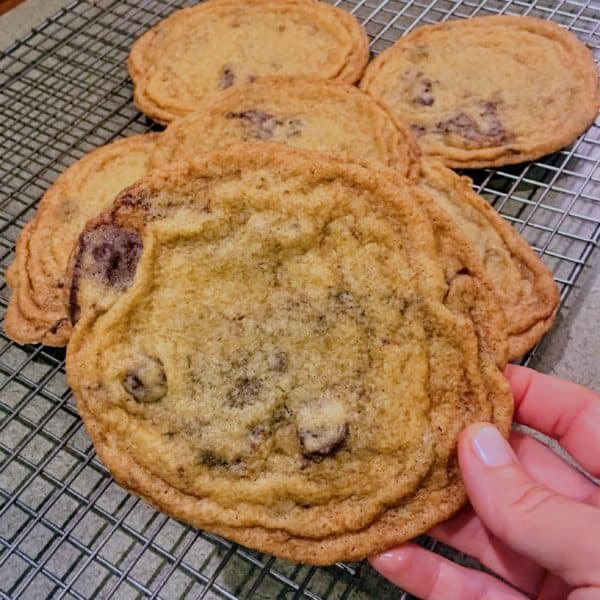 After reading about an Internet-famous cookie in the NY Times I checked out the original recipe on The Vanilla Bean Blog and decided to give it a whirl. I shared on Facebook what I was doing, and it turns out many of you had heard about them, too, and were interested in the result.
Turns out it's just a chocolate chip cookie. An excellent, and, in this case, giant chocolate chip cookie. The funny thing was, it tasted like every other excellent chocolate chip cookie I've ever had (and there have been legions). Yes, the pan-banging method caused some ripples and they looked cool. They were chewy throughout and crisp on the edges, not unlike many cookies I've had before.
Hype didn't make them better, but it did get me to try them!
Did you try making these? What'd you think?
Friday's Five Favorites #3 – My Spirit Animal is a Cactus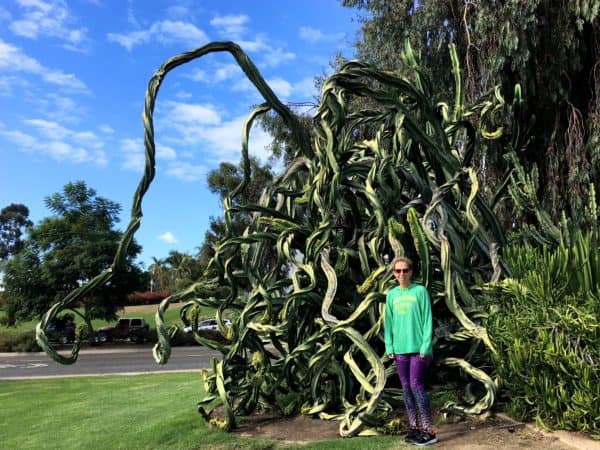 As soon as I saw this gnarly beast, I had to snap a pic with it. This gorgeous, overgrown cactus is the embodiment of both my hair and my personality. Like me, it's a little disorganized, going in all directions at once, and seems a little out of control. However, at its base it is well rooted, robust, and obviously healthy.
Like I said, my spirit animal is a cactus. What's your spirit animal??
Friday's Five Favorites #4 – Rainbow Is My Favorite Color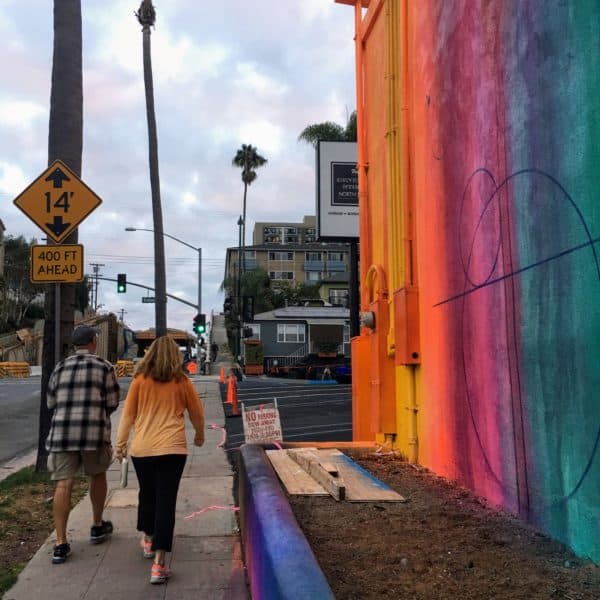 Walking around San Diego with my brother and sister has allowed for many beautiful, eye-popping scenes. There are  florescently painted murals like this one, as well as fiery red and orange sunsets, brightly colored buildings, and an 'artists' alley' with its walkway covered in painted walking stones.
I am a total sucker for multicolored anything, be it Sharpies, French macarons, or a package of socks. What are you a sucker for?
Friday's Five Favorites #5 – Sometimes All You Need Is A Warm Rock and the Space to Spread Your Limbs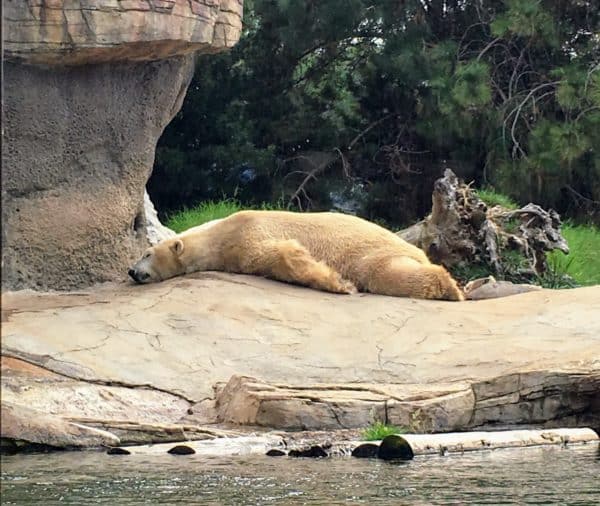 This polar bear at the San Diego Zoo knows how  to say, "Stick a fork in me. I'm done." After what I'm sure was a strenuous  morning of moving that enormous hulk of a body around, she plopped facedown on a rock for a nap.
The next time you're go-go-going and dead on your feet, just stop, drop, and snore 🙂