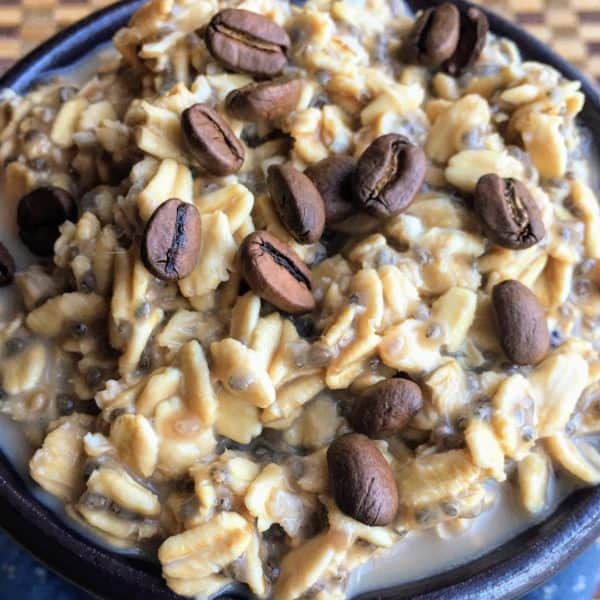 Oats are to breakfast like ice is to iced coffee. You could try to do without it, but it just won't be the same. Incidentally, this Vanilla Latte Overnight Oats recipe would cover your bases in both areas. Deliciously, I might add. There's coffee IN. THE. OATS.(!)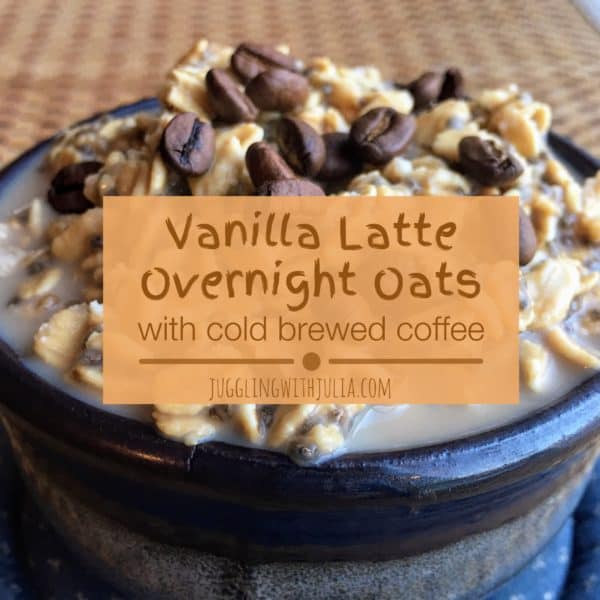 If you've met me for a nanosecond or more, you are familiar with my undying affection for the life liquid known as cold brewed coffee. It's dark and smooth, and goes perfectly with both bleary-eyed stupor and cats who try to kill you on the stairs. Truly, there would be none of this business you call morning without it.
If you please, I'll have none of that you're so addicted talk. It's just that there's no point in getting out of bed if my beloved cold brew is not waiting for me.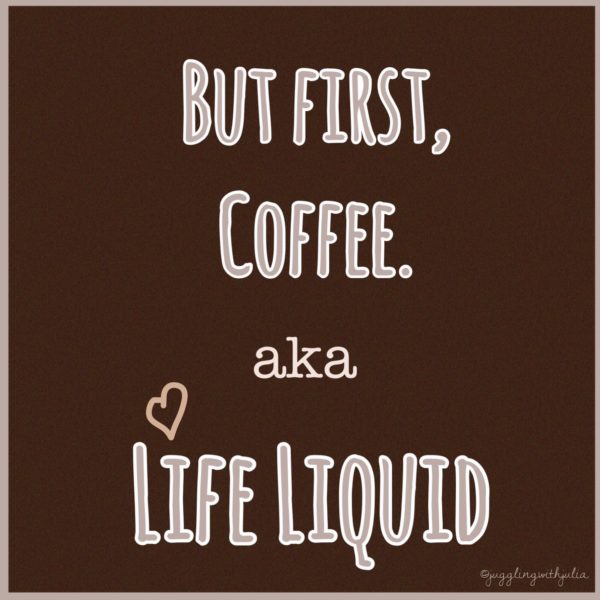 While I typically hoard my cold brew like the Apocolypse is coming, creating a rich and creamy coffee-flavored overnight oats recipe seemed a justifiable use. Most of us here lovelovelove oatmeal as well as coffee flavored things. So why not?
By coffee-flavored things of course I mean ice cream.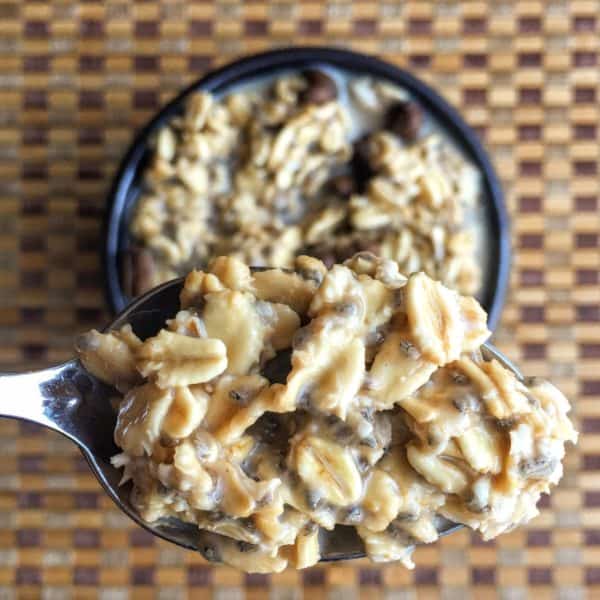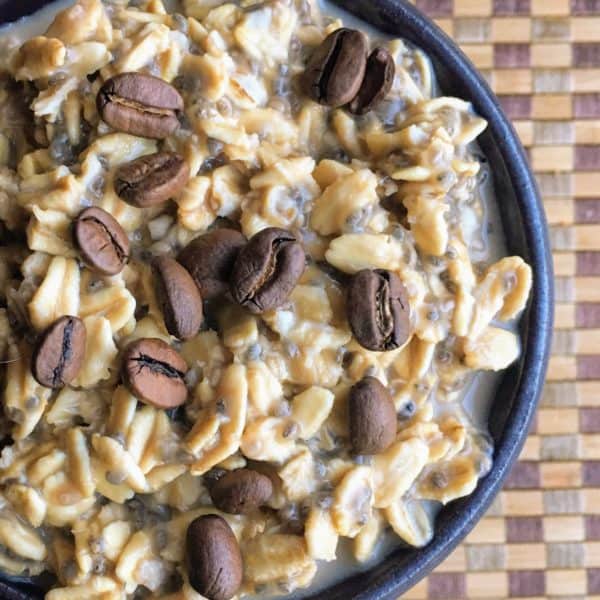 What's in this jacked up, shake-you-till-I-wake-you vanilla latte overnight oats?
The beauty about overnight oats is they're simple and uncomplicated. This Vanilla Latte Overnight Oats with Cold Brewed Coffee has just 6 ingredients! Aside from the obvious (oats) you've got…
-cold brewed coffee (leftover regularly brewed coffee would work too)
-milk (I used soy milk, and it made it so creamy!)
-vanilla extract
-maple syrup
-chia seeds
Why chia seeds? I love the way they thicken up the liquid, not to mention the protein, fiber, and omega 3 fatty acids they deliver. Plus, I bought a rather large bag on Amazon over six months ago, and it seems to magically refill itself with every use.
Cheers to you, to coffee, to mornings, and to caffeinated oatmeal. Rock on, beauties!
xo
Julia
Vanilla Latte Overnight Oats is jacked with cold brewed coffee. It will shake you til it wakes you!
Click To Tweet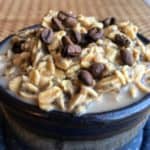 Vanilla Latte Overnight Oats with Cold Brewed Coffee
Start your morning with Vanilla Latte Overnight Oats made with Cold Brewed Coffee. It's lightly sweet, rich with coffee flavor, and a super (caffeinated) way to start the perfect day!
Ingredients
1/2

cup

rolled oats

gluten free or regular

1/2

cup

unsweetened soy milk

or milk of choice

1/4

cup

cold brewed coffee

3/4

teaspoon

vanilla extract

2 1/2

teaspoons

maple syrup

or sweetener of choice

2

teaspoons

chia seeds
Instructions
Combine all ingredients in a bowl. Cover and refrigerate overnight, or at least 8 hours.

Enjoy cold, or slightly warmed in the microwave.
Recipe Notes
While I used cold brewed coffee for this recipe, any strong coffee brewed by any method would work well.
If a mild maple flavor is not to your liking, substitute equal amounts of brown sugar.
Chia seeds provide a nutrition boost and mild thickening, but nothing in the way of flavor. Therefore, they are not critical to the finished recipe if you don't happen to have any on hand.