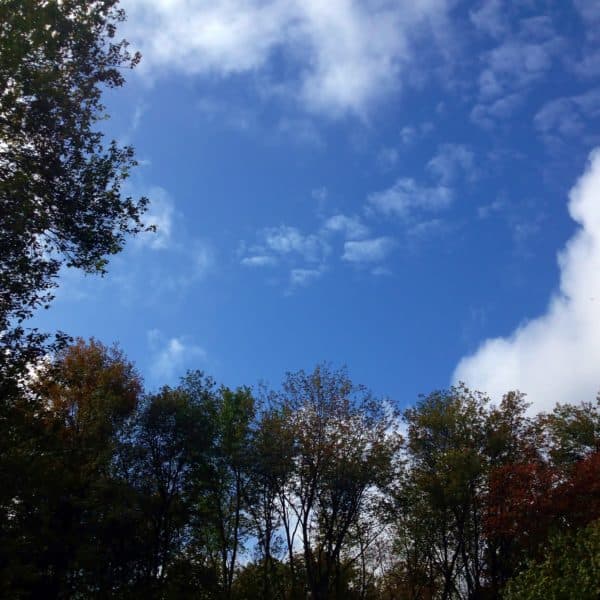 Howdy, friends! Hasn't this been one killer September? Cool mornings, warm and sunny days, and a gorgeous blue sky – I just can't get enough.
Just to clear, I'm still a HUGE fan of the lazy days of summer. I'm certainly not putting my flip flops away until I have to. But, there is no better time to enjoy New England than during the brilliant and abundant autumn.  And what better way to welcome the season than with apples! You can pick 'em yourself at one of the many local orchards (check out the MassGrown map to find a Massachusetts farm near you), or simply pick them up at your favorite grocery store or farm stand. Either way, you'll be enjoying one of New England's sweetest jewels of the season.
What to do with this bounty? I'm sure you're full of ideas already. There's applesauce, crisps, and pies; baked apples, dried apples, and spiced apples; and, of course, straight up apples in your lunch box. But what about the savory side of apples? Today's recipe for Apple Cabbage Slaw with Greek Yogurt Dressing answers the call.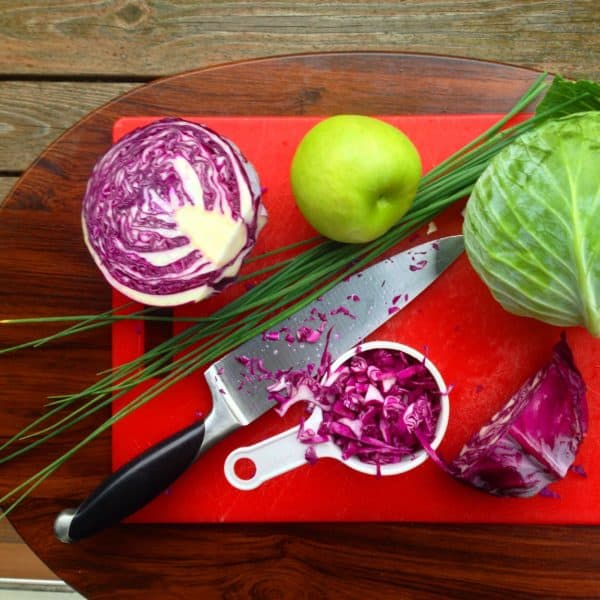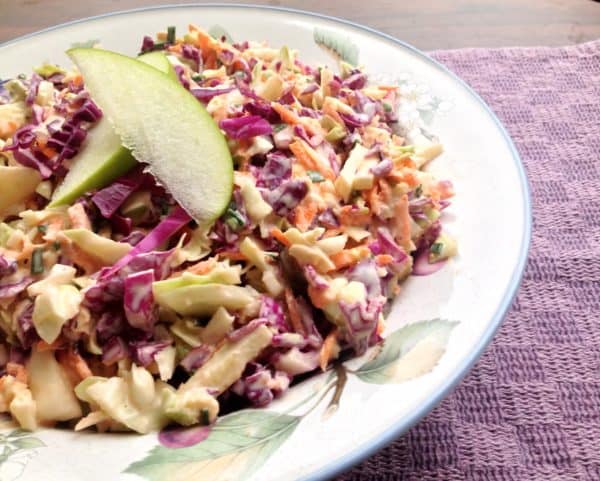 Why slaw? I love crunchy purple and green cabbages, and apples add the perfect sweetness. Since I was looking for a side to pair with a bold, yet tender pulled pork, I knew cool and crunchy was the way to go. And you know, it absolutely was. Crispy and creamy all at once, with a tang of flavor from cider vinegar and lime juice cut with a little honey.
It was the perfect way to enjoy new apples, and the fact I could make it ahead just meant more time outside enjoying the sun

Tip: Prep the veggies and the dressing first, then prepare the apples, dousing them with the lime juice to keep them from browning.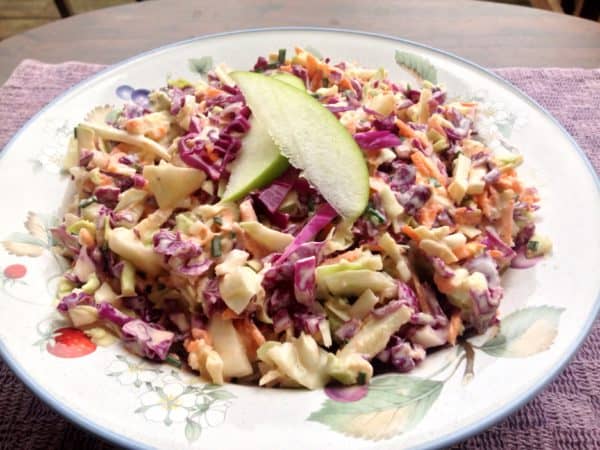 Apple Cabbage Slaw with Greek Yogurt Dressing
Makes 8 servings
Prep time: 15 minutes                 Rest/Wait time: 30 minutes
2 cups red cabbage, finely chopped
2 cups green cabbage, finely chopped
1 large carrot, grated
1/4 cup chopped fresh chives
1 green apple (or other crisp apple), chopped
1 tablespoon lime juice
Dressing
1/2 cup plain Greek yogurt
1/4 cup mayonnaise
1 tablespoon cider vinegar
1 tablespoon honey
1/2 teaspoon salt
1/4 teaspoon pepper
Directions:
Whisk together dressing ingredients and set aside. In a medium bowl, combine the red and green cabbage, carrot, and chives. Chop the apple and toss with the lime juice. Add the apple mixture to the rest of the vegetables and then fold in the dressing, stirring to coat. The slaw is best if it is allowed to rest for at least 30 minutes prior to serving. Will stay fresh for 3-4 days if refrigerated.
{ 0 comments }