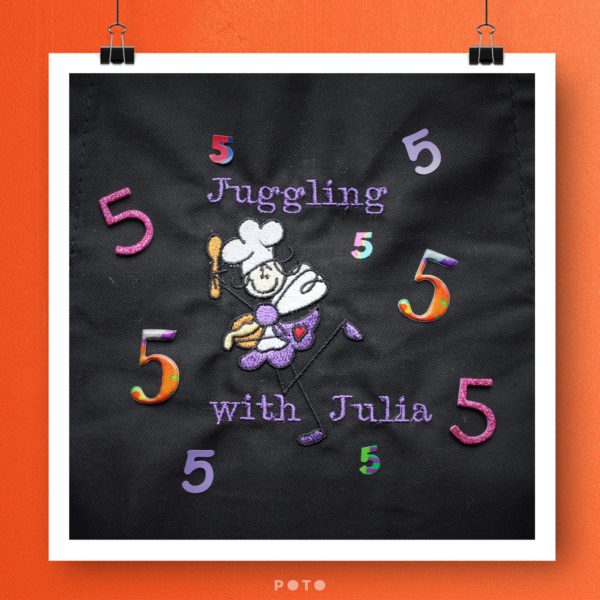 April 26th, 2016. The 5th blogiversary for my little hobby 🙂
That doesn't seem possible. I'm having a hard time comprehending that it's been five whole years. In my mind, that sounds like a lot of work. A lot of time.
For sure, it has been. I've poured immeasurable amounts of time, thought, and creative energy into Juggling With Julia for the past five years. Perhaps because I still love doing it so much, it just doesn't seem so. And it doesn't seem to matter to me that it's just a small-time blog with a modest audience. I constantly use my own recipes from the site, fondly re-read old posts, and continue to make plans for future improvements. I'm probably the most frequent visitor (and certainly my own #1 fan!) 🙂
So, shall I continue on this quest? Definitely. At worst, it'll forever be my own online cookbook/storyboard. At best, it'll be something like that for those that stop by now and again. And, every once in a while I'll get that encouraging email or comment from a reader, and that makes it even more worth it 🙂
Speaking of encouragement, I do get a ton of it from my kids and husband. They are, truly, my guinea pigs for all these kitchen experiments, and they are generous with feedback – so (excruciatingly) generous! So, today, as I've done on my Juggling With Julia Facebook page, I'm sharing here each of my family members' favorite JWJ recipes. From the 10-year-old all the way up to the 50-year-old, they all have a different favorite. Check them out below, and if you have your own JWJ favorite, please leave a comment to let me know!
Georgia, 10 years old
Georgia loves being in the kitchen. However, she never ate a single cooked vegetable (besides corn) until she was about 4 years old. That was a tough nut for a dietitian/foodie/mom to swallow, I tell you. Thankfully, though, because of all our kitchen quests, she's gotten much more adventurous with food. There's very little she won't at least try.
Her pick for #1 JWJ recipe? This Easy Rosemary Lemon Chicken, preferably when there is fresh rosemary in our garden for her to pick. Sure, it's not a vegetable, but the yummy sauce makes the cooked carrots on her plate easier to choke down 😉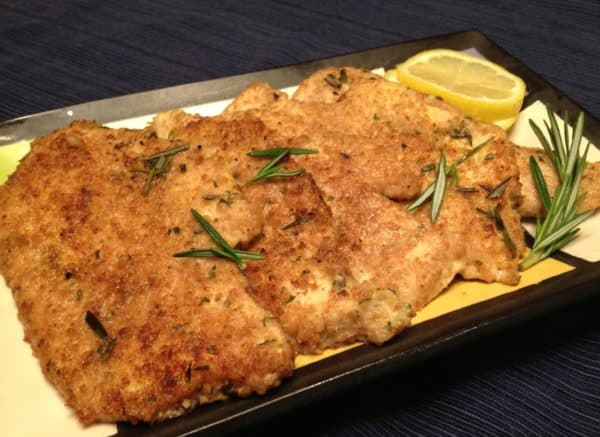 Casey, 15 years old
Casey is definitely a foodie. He naturally craves wholesome foods like nuts, salads, and whole grains, he is fearless in the kitchen, and has a thing for grain/veggie salads. He's made various versions of his favorite – this Brown Rice and Edamame Salad with Lime Vinaigrette –  countless times in the past year. It's a nice break from his twice daily cereal habit 🙂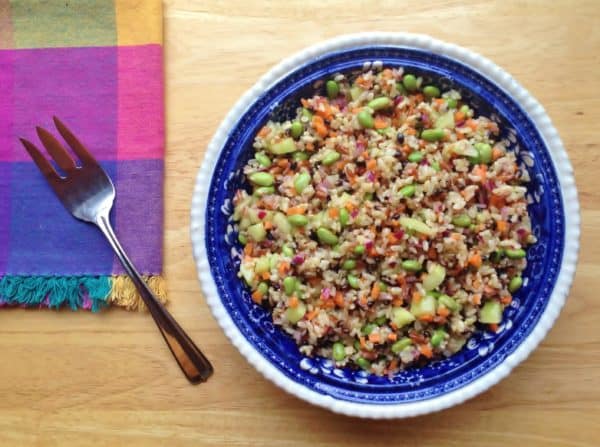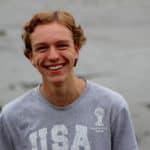 Zach, 16 years old
It's fun to feed teenage boys because they're always hungry.  Zach loves to eat. Unfortunately, he's not as motivated to be in the kitchen. He'd rather take six granola bars to school than make his own sandwich! He has mastered a few dishes, though, including egg muffins and pasta, and also makes a killer peanut butter/Nutella/banana sandwich.
Zach's favorite JWJ recipe is this slightly spicy Spanish Brown Rice and Beans. It's got a bit of a kick and a great savory flavor, and manages to fill him up, at least temporarily. While he's not quite ready to tackle this recipe himself, he does sometimes take the leftovers and add it to a flour tortilla with cheese, lettuce, and hot sauce. All by his own self. Bueno!

Mark, 50 years old
While I'm lucky that Mark, is a big fan of pretty much everything I make, he is not as wild about all the greens as I am (ie., shaved Brussel sprout salad, sauteed greens, spinach in everything, kale chips, etc.) So it does make me happy that his #1 fave recipe is green, green, green. This Guacamole with Feta is a fantastic twist on traditional guac, and goes great not just with tortilla chips and a beer (and the New England Patriots), but as a spread on sandwiches, too.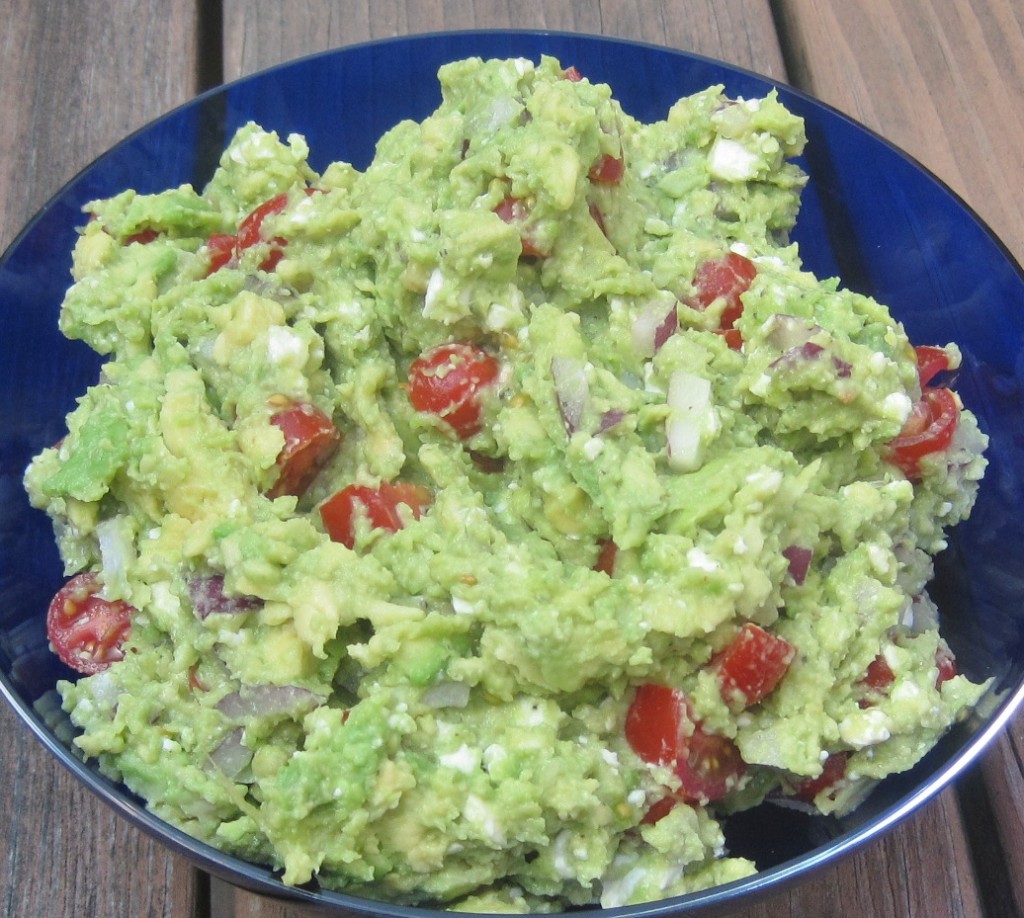 What's that? What's MY favorite JWJ recipe? I thought you'd never ask 🙂
Julia, 48 years old – My fave recipe for this 5th blogiversary
While it's true that "I could no sooner choose a favorite star in the heavens" than choose a favorite recipe, I could certainly narrow it down if you absolutely pressed me to do so. The go-to, comfort meal that I make most often, not only because I love the flavor, but because it's gorgeous, is this:
Breakfast Nachos with Egg, Spinach, and Spicy Fried Onions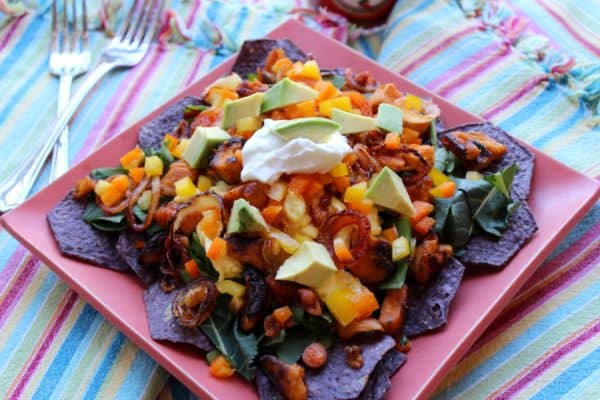 It's got flavor, crunch, kick, warmth, and creaminess all at once. Never boring, always satisfying, easy to make, and impressive on the plate. That's my pick!
Thanks to all who regularly drop by here to read, laugh, find recipes, and share. You've made this ride all the more worthwhile! Have I got 5 more years in me? We'll very much have to see 🙂