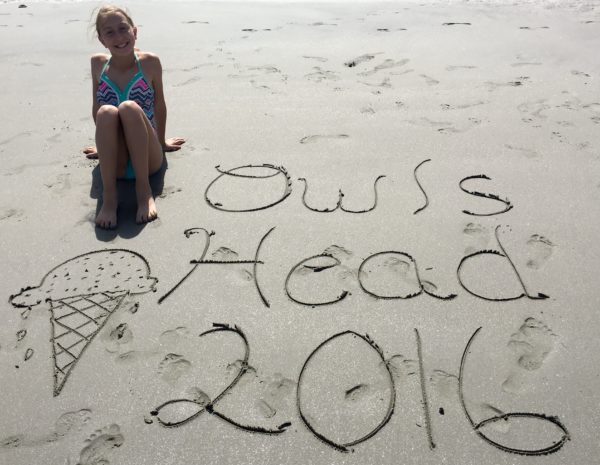 Sand, salt, sea, sun. These are the simplest ingredients for family harmony I know. Our annual mid-coast Maine beach vacation has once again delivered miles of smiles and fantastic memories, all in the style of good old-fashioned fun.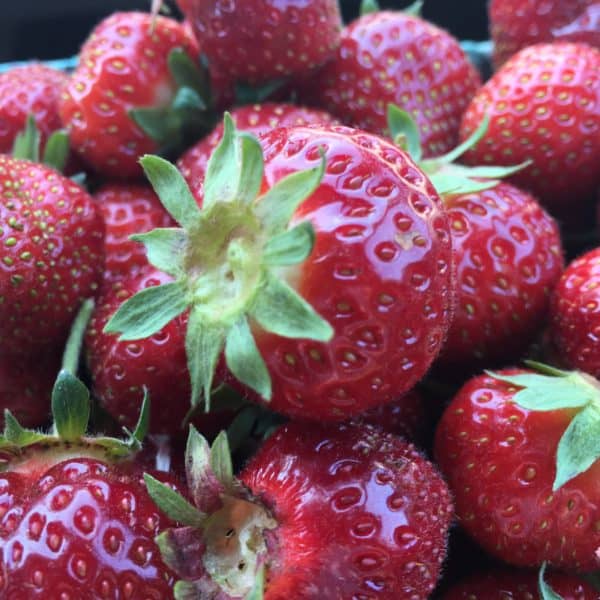 We picked strawberries (10 quarts!) for jelly and pie-making, skipped rocks, gazed at stars, and hunted for hermit crabs. We read books, took naps, rode bikes, spotted seals and porpoises, and watched fireworks from the back of a pickup. There was hiking and exploring ("You're going to force us to hike?!" said one potentially disgruntled kid – later to be appeased by a lobster roll), and games played in the yard and on the beach.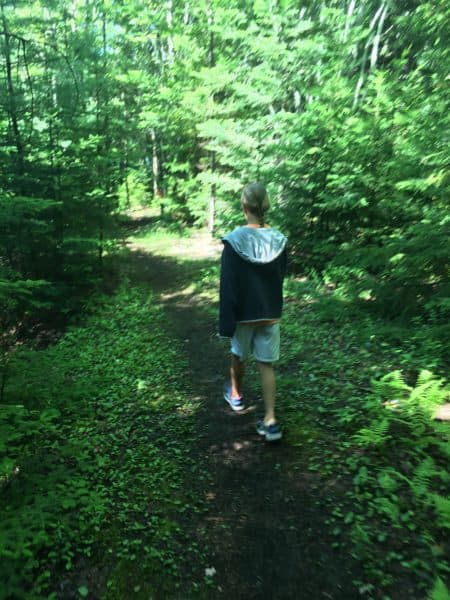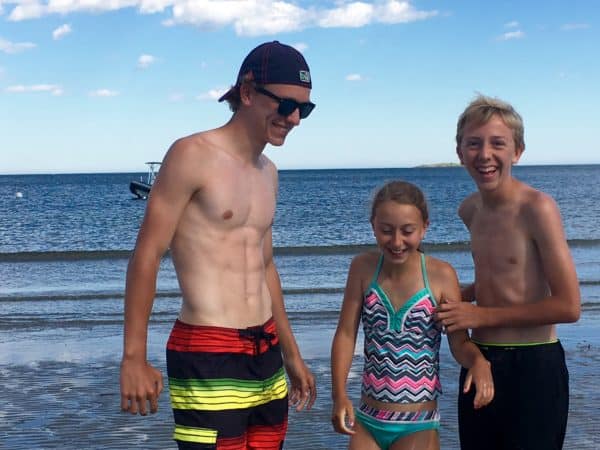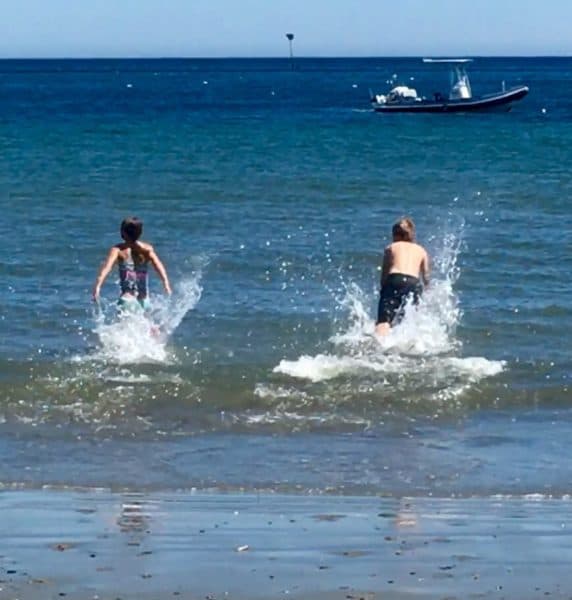 That my fairly techno-centric kids, at 16, 15, and 10, still find pleasure (forced hiking aside) in passing time this way? That gives me a thrill inside that I'm sure they wouldn't understand if I attempted to explain it.
I'm not even sure I understand it myself.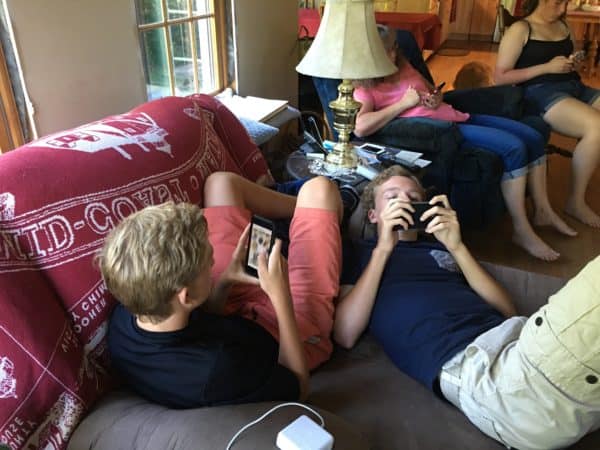 The teenagers were, of course, Insta-ing and Snapchatting here and there. My youngest texted her bestie about the porpoises. But, seeing them all truly and simply happy at some of life's most innocent pursuits is something that I will always adore.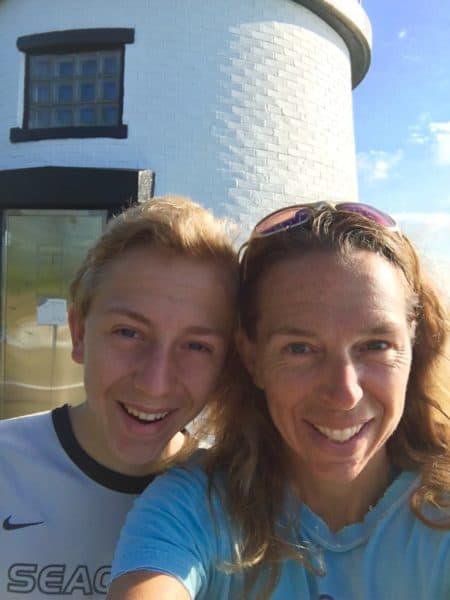 This morning, after an early morning walk with my middle kid, I breathed in deep the salty beach air and said, "Ah! Wish I could bottle this and take it with me!"
"Preach the beach," he declared.
He gets me a little, I guess 🙂