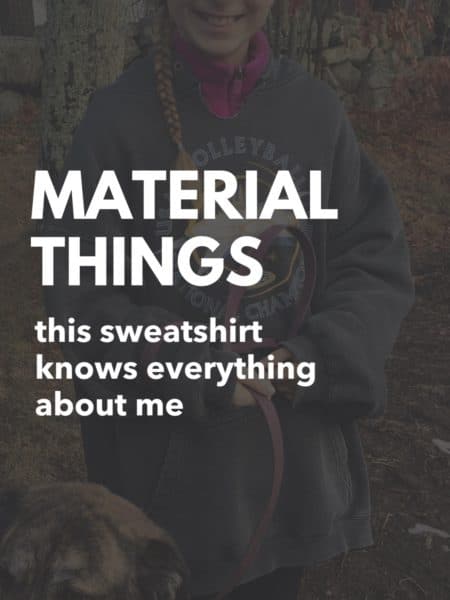 I never thought that I put much value in material things.
Never have I wanted that fancy car, the latest gadget, or designer anything. ( I wouldn't know what to do with Louboutins if Christian himself were dressing me).
My attachments are to people, places, traditions, moments.
So, imagine my surprise when I became awash with emotion as my 11-year-old daughter donned my old, frayed, and – undeniably – favorite sweatshirt.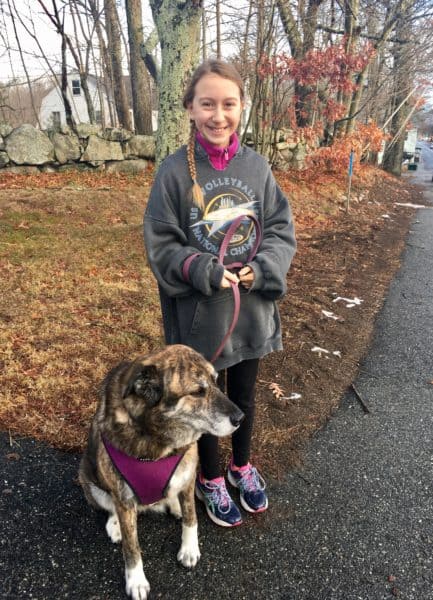 Stop my heart. As she pulled it over her head, these things hit me all at once…
dismay at the fact that it fit her (where'd my little girl go?!)
the realization that it was older than she was (a gift from my volleyball teammates long ago)
disbelief that it is still holding together (they don't make clothes like they used to)
and, especially, the sudden knowledge that this sweatshirt know everything about me. Of all the material things in my life, it is the one thing that's been right there, surrounding me, for most of the moments that have shaped me in the past 15 years…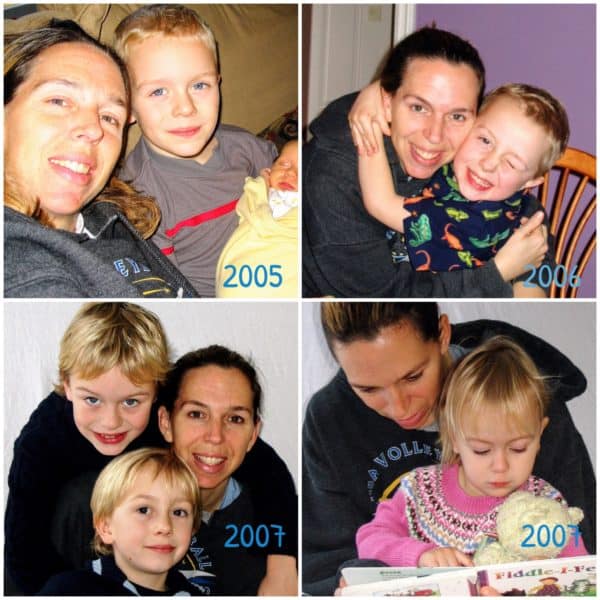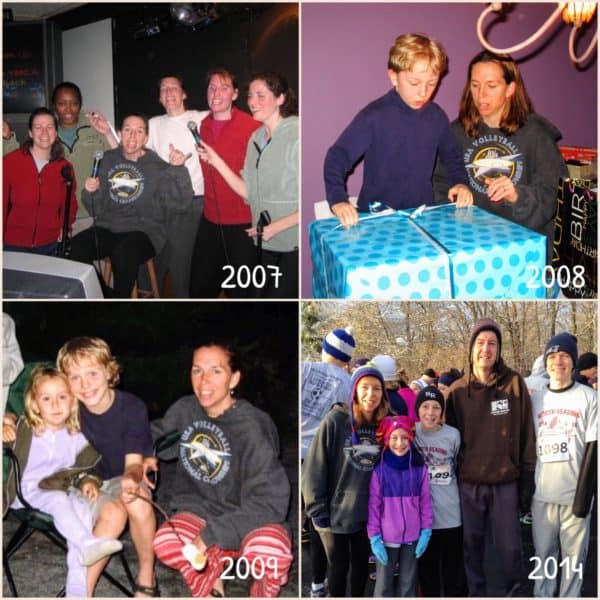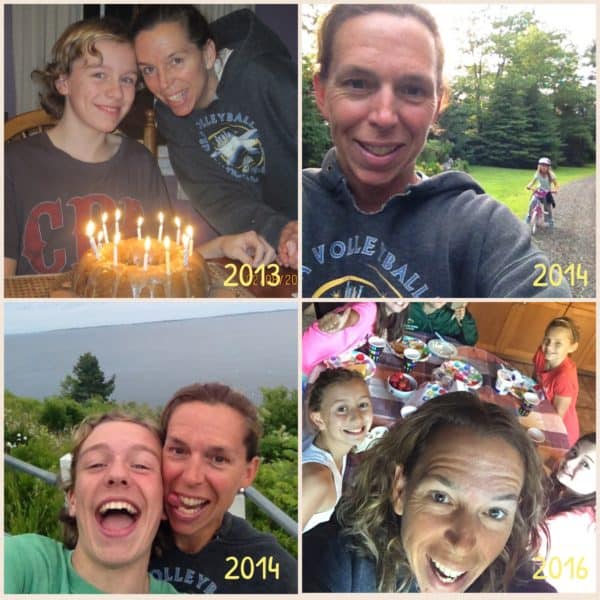 Without a doubt, it's been (along with black yoga pants, naturally) the central item in my standard uniform of motherhood.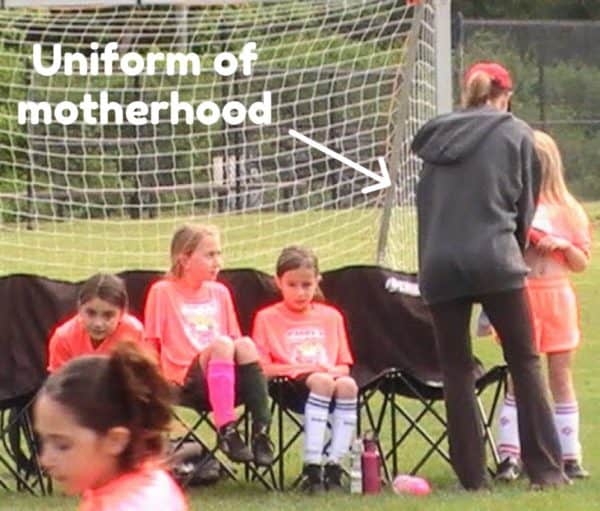 Most days even now, it is the first thing I put on in the morning and the last thing I take off before bed. It's clothed me for countless walks to the elementary school, been my cover-up on numerous trips to the gym for a spin class, and provided cozy comfort on cold winter days when darkness came early.
It's known me as an athlete and teammate, as a mom of babies and young ones, and then of teens and a tween. While wrapped in its warmth, I've experienced both snuggles and struggles, sweat and sweet baby smells, and grief along with the greatest joys.
It's probably the most honest thing I own.
So what's the big whoop? I guess I do put stock in some material things. While I truly believe that 'the best things in life are not things' as the saying goes, here's my revelation:
Material things can be powerful symbols. They stand witness to our lives, represent our truths, and remind us where we've been.
Here's to the best things that are things. (What's YOUR thing?)