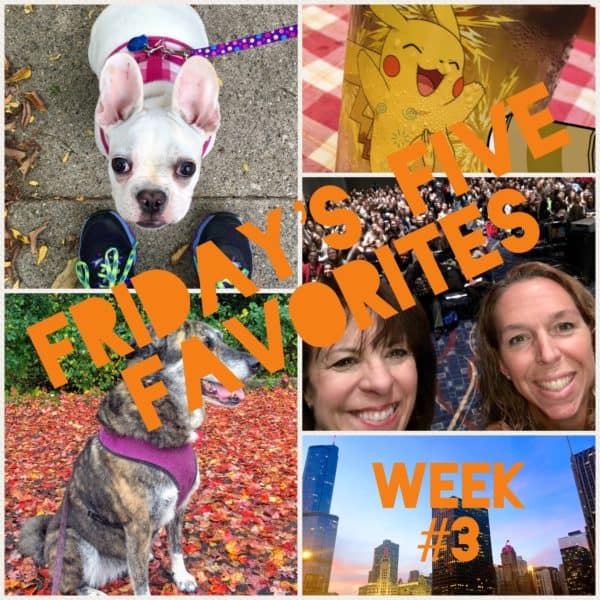 Thanks for stopping by and welcome to week #3 of Friday's Five Favorites in Fotos – Week #3! Apologies to Mr. Mears, my 8th grade English teacher, for the purposeful misspelling, but alliteration trumps accuracy.
If you like these pix and want to see more, feel free to check out Week #1 and Week #2 as well. I love to connect with my readers, so if you stop by, feel free to make my day and leave a comment 🙂
Friday's Five Favorites #1: Chicago, you're my kind of town.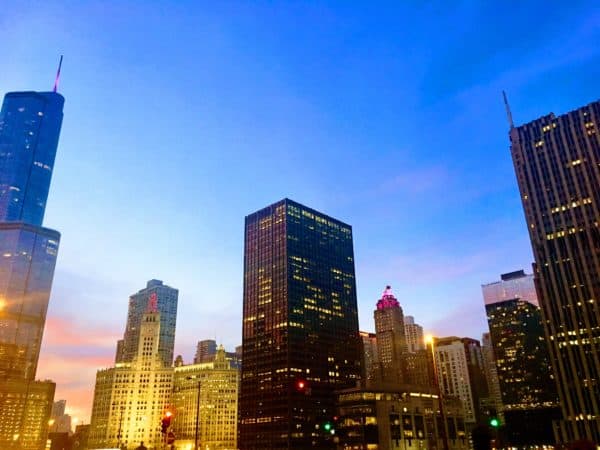 This past week brought me to Chicago for the very first time. I was there to attend the Food and Nutrition Conference and Exposition, an annual gathering of thousands of my favorite kinds of people – nerdy food and nutrition folks just like me 🙂
While there, I learned, I laughed, and I ate my way around the Expo floor. There were hugs from colleagues and friends I haven't seen in ages, and we explored this cool city. While there were many gorgeous sights to see, the city skyline at dusk was my favorite!
Friday's Five Favorites #2: Give me a microphone, and I'm the happiest person in the room.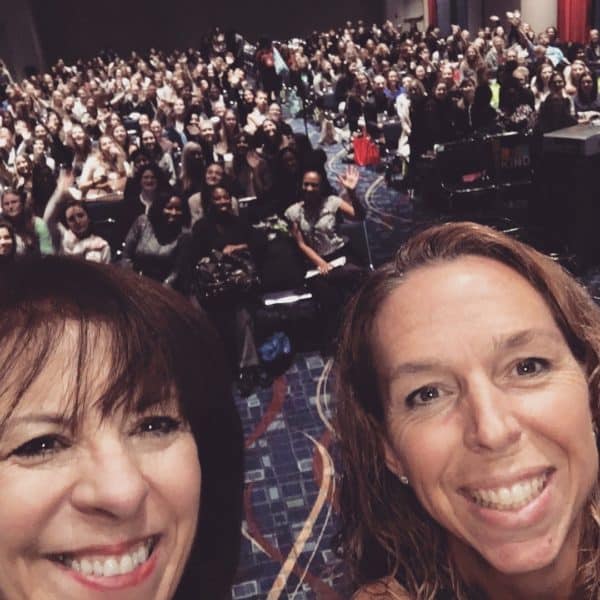 I was thrilled to also be a speaker at this fabulous gathering of food and nutrition folks, along with a dear colleague, Dr. Joan Salge Blake.  In Chicago we addressed a room of 450+ students (who hashtag themselves as #RD2Be) in a motivating session aimed to get them geared up to apply to internships –  a huge step in their quest to becoming a registered dietitian.
It's really a shame neither of us really likes being on stage lol 🙂 🙂
Friday's Five Favorites #3: You say French Bulldog, I say Beanie Boo.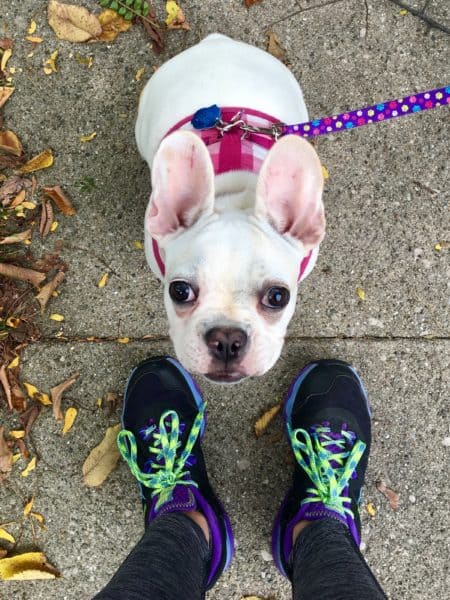 Those eyes are something, eh? Say hello to my new BFF, Angel. She's 4 months old, and I'm just a little older at 603 months, but I feel strongly we were meant to be pals. We are totally in sync about so many things – we both love dogs, and going for walks, and we both snore, so that's a lock as far as I'm concerned.
Staying in touch will be tricky, since she lives in Chicago, and I'm here in Boston. Hopefully I will finally learn how to Skype.
Many thanks to my cousin, Teri, who lives on the outskirts of Chicago with this pup! In addition to chauffeuring me back and forth to the city, she gave me a tour, shared some local history, brought me to the diner where I got the FLUFFIEST omelette ever, and, of course, introduced me to this little bean 🙂
Friday's Five Favorites #4: SnapChat gives me more ways to say I Love You…to my Coffee.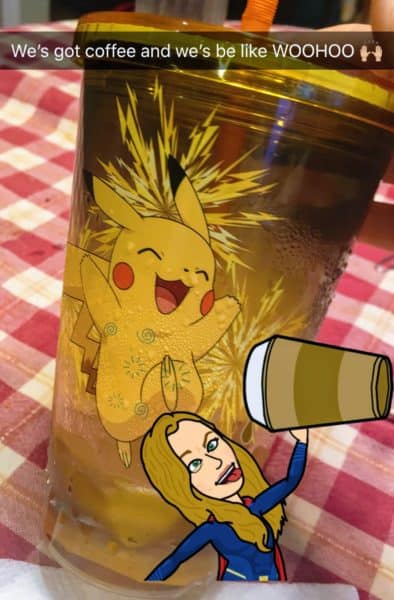 I'm not that good at SnapChat. But I like to use it because that is where my boys are. They're way more likely to respond to a Snap than a regular ol' boring, filter-less, Bitmoji-less text message.
I don't even mind that Casey never replied to this. I was just so happy with my cold brewed iced coffee AND the Pikachu tumbler AND my Bitmoji in her new Superwoman outfit that I had to share.
I'm so easily entertained by myself it's almost embarrassing.
Friday's Five Favorites #5: What kind of dog is she? The best kind.
Now, I know what you're thinking…I just pledged my love to another canine. But Jazzy here? She's my girl. She lives next door, and technically belongs to my mum. But it's me she goes bonkers for. That is, until such a time that my mum goes on an extended vacation in California to see my brother, then Jazzy's all like I've been abandoned. She even journaled about it.
See you next Friday for Week #4! I'm heading to San Diego (I'm such a jet setter right now!). I'm thinking ocean vistas, zoo animals, and lots and lots of cold brewed iced coffee 🙂
Save