Today's post is all about JWJ's favorite recipes, as well as a look-ahead at 2018.
You can scroll down to the end of the post if you want to jump straight to the favorite recipes, but I'd lovelovelove it if you'd keep reading here and see what I'm planning for 2018 (hint: I'm asking for your input! Actually, I'm pleading. I love you guys, and want to know what you want/need!)
When it comes to understanding your favorite recipes and posts, I'm a numbers girl.
It's thrilling to see a recipe take off and page views that climb higher and higher. But, in 2017, the numbers I was getting would have made most bloggers hang it up. An undetected security issue ruined my Google ranking, so I all but disappeared from the web. It took months, and a complete rebuild and relaunch of the site, before I was up and running again. So, the numbers just aren't there.
YET.
↑↑
↑↑optimism↑↑
How do I manage to go on when those trusty numbers aren't telling me that I'm 'succeeding' at creating your favorite recipes?
Being one's own #1 fan is a critical part of eternal happiness. Thus, I'm prone to joyfully re-reading old posts and recipes like I'm visiting a favorite friend. However, hearing from you fortifies me the most, and gives me renewed energy to continue  creating.
→An email, text, or comment on the blog from you tells me I've put something out there you need or want.
→Getting a shout-out on Facebook or Twitter, Instagram or Pinterest tells the world you like what I'm doing (thank you!).
→Then there are the actual shout-outs (like, literally, there is shouting lol) when I see you at a soccer game or something, and you're all like…
Jules! Those muffins looked amazing! Can't wait to make them!
Julia! My family LOVED your chicken curry!
So keep it coming, you guys! I'll keep creating, cooking, photographing, writing, and publishing as long as I know there is even one person who is enjoying it. That leads me to some important questions…
What types of recipes do you want to see more of in 2018? Please leave a comment and let me know! (Really! Plzzzz comment!!)
More seafood?
More gluten-free baked goods? 
What do I do with chickpeas?
How can I get more greens into my life? 
I need new ideas for oatmeal!
Desperately need more easy weeknight family meals! 
Would a cookbook of some of JWJ's favorite recipes be of interest to you?
It's something I've been thinking about for a long time – and a few people have asked about. This would be a downloadable e-book that I initially would provide at no cost to my readers. What do you think?? Would this be a valuable resource to you?
Finally, how important is it for you to have nutrient analysis of your favorite recipes?
I've never included nutrient analysis on the blog. Occasionally a reader will ask me for this information, and I will crunch the numbers for them. When it comes to nutrition, though,  I approach it from an intuitive eating angle. I don't count calories, fat grams, or carbs, so I've never considered recipe analysis a necessary feature. However, I'm curious what you all think.
Now, let's get to the good stuff.
The following are the Top 5 All-Time Favorite Recipes from Juggling with Julia.
According to the numbers. If you think one has been egregiously overlooked, please let me know 🙂
Super simple. And also the first time my kids ever willingly ate this vegetable! The crispy bits are the best 🙂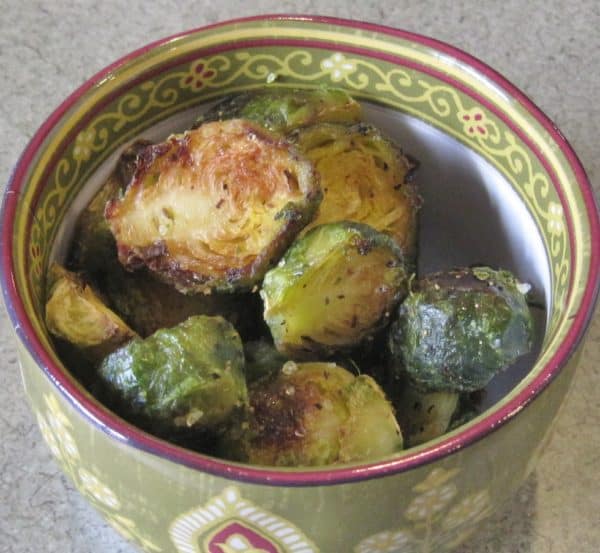 The crispiest, crunchiest 'fried' haddock ever. A personal fave of all my seafood recipes <3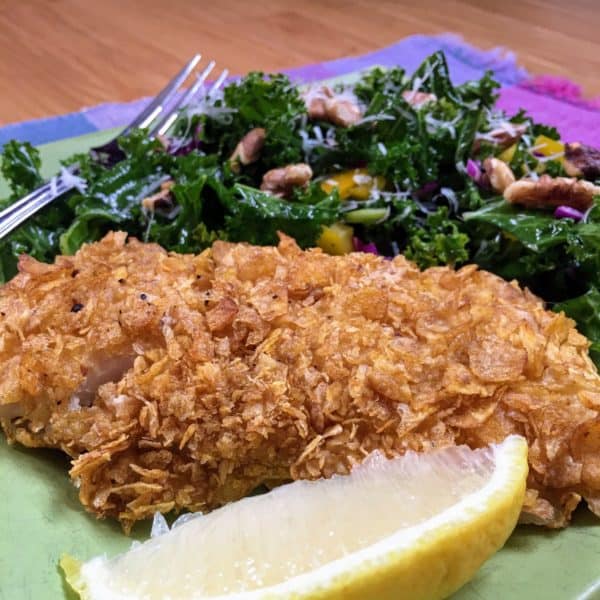 #3 Last Minute No-Bake Halloween Treats  
Witches hats from fudge-striped cookies and Nutter Butter Ghosts. Popular right around October 29th every year because apparently EVERYBODY gets caught by surprise by this holiday 🙂 See even more Halloween treats in this round-up, too.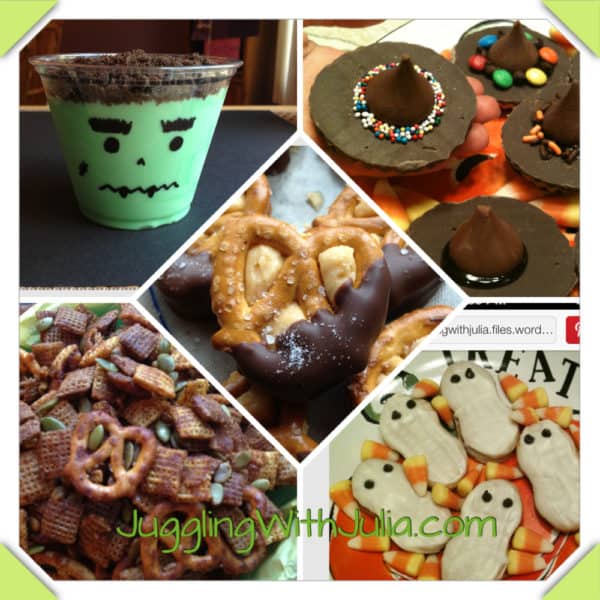 Boy, are THESE little gems a popular item! With just 4 ingredients, these PB-oats-bananas-and-chocolate morsels couldn't be simpler. Check out my cranberry/white chocolate version, too!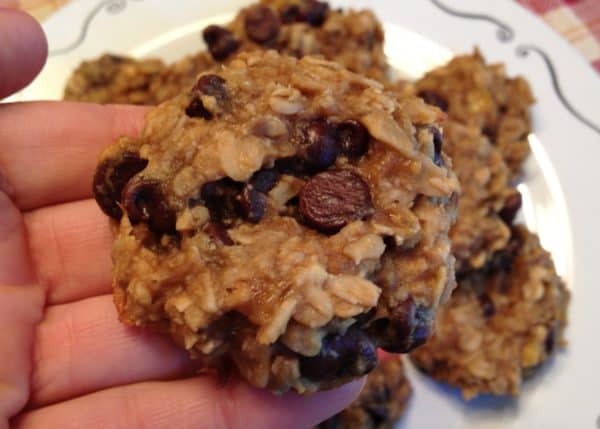 #1 Panko Parmesan Baked Haddock
One of my longest-running recipes (way back from 2012), this dish has held the top spot on the blog's number board for a good while now. And with good reason! It takes just 5 ingredients and about 20 minutes from start to finish to make. It's high in protein, low in fat, and a simple and tasty way to add more seafood to your diet.
WINNER WINNER HADDOCK DINNER! Maybe time for a photo re-shoot, eh 🙂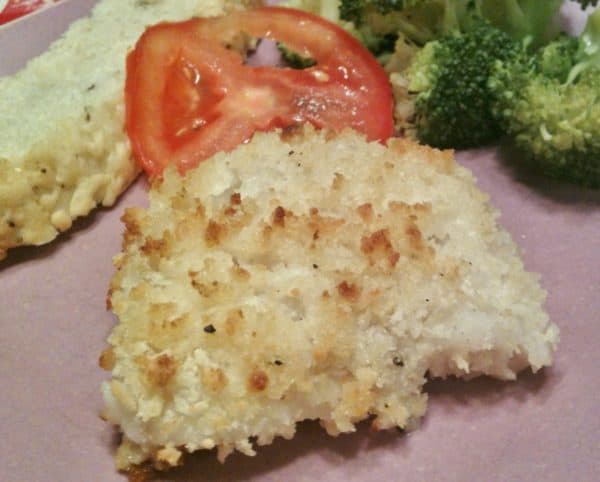 So, there you have it – a recap of the 5 top all-time favorite recipes from the blog. I am so excited to see your comments from today's post about the 3 questions, too! Here they are again, so you don't have to scroll up…

THANK YOU SO MUCH! 
A BLESSED, HEALTHY, AND HAPPY NEW YEAR TO YOU ALL
XOXOXO