Does your pantry look like the cook's equivalent of the Island of Misfit Toys?
You know what I'm talking about – all those foodstuffs you've crammed in there for which you have no use: adorable alphabet-shaped pasta from that DIY project, stale ice cream cones, … and that exotic coconut syrup your mom brought you from Hawaii. Interesting, but not supper material, am I right? If you're going to be someone who can throw together a decent, nutritious meal at a moment's notice,  you need pantry staples at your fingertips. That means having shelf-stable and refrigerated/frozen items on hand that are versatile and require little prep or cooking.
In other words, I want you to have pantry staples that will save your butt instead of kicking it all over the kitchen 😉 So, let's chat about 5 of my top pantry staples, and the recipes I've come to rely on that use them. If you keep your refrigerator and cabinets stocked, hopefully these will make you a supper superstar.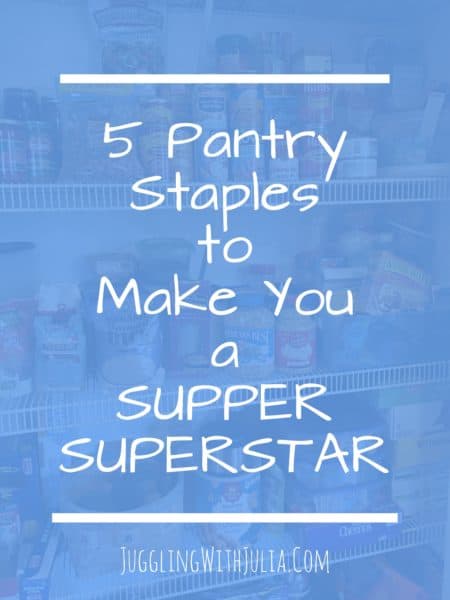 Pantry Staples #1 – Eggs
Why I Love Them
Eggs are So. Ridiculously. Versatile. You can stuff them with veggies, cheese, herbs, meat – the options are endless. A single egg adds high quality protein and vitamins in a low-calorie package (just 75-80!). And let's talk about shelf stable – they're good for at least 3 weeks once you bring them home from the store.
You probably already have a go-to egg meal (mine is this simple sauteed veggies with an egg topper), but maybe you're looking for some inspiration. Check out my tips and recipes for the perfect frittata, veggie-packed egg muffins, and spicy breakfast nachos, all of which make great stand-ins for supper.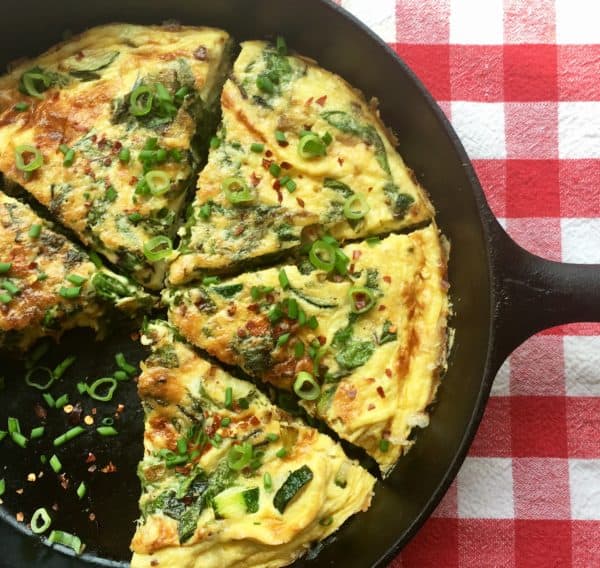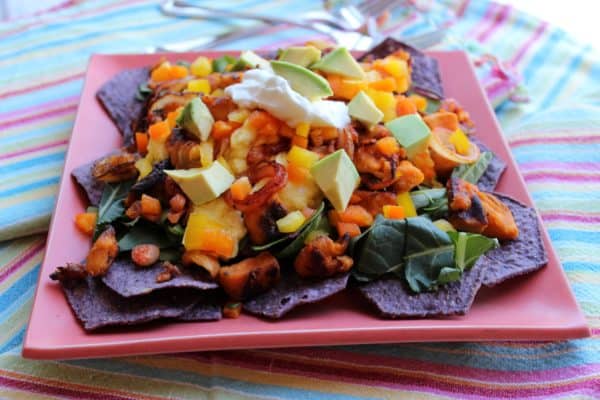 Pantry Staples #2 – Whole Grains Like Brown Rice or Barley
Why I Love Them
Whole grains rank high in my pantry staples. From improved gut health, to better weight management, to prevention of stroke, heart disease, and diabetes, there's no denying they're tops, nutritionally speaking. They're utterly versatile in your soups, stews, salads, and one-pan wonders, in addition to being a tasty side dish. Let's talk about 2 of my favorites – brown rice and barley.
Brown rice has it all going on compared with its paler, less robust cousins (I'm looking at you, Jasmine and Basmati). There's fiber galore, more B vitamins, and a wonderful nutty flavor, for starters. If you've generally avoided brown rice because it requires a longer cooking times, I have great news. You have  many options for faster-cooking brown rice. We favor a Trader Joe's frozen brown rice here, which steams up to perfection in just 3 minutes in the microwave. Bird's Eye makes a similar product. Uncle Ben's and Success brands offer minute-rice type products that can be ready in 10 minutes or less.
Barley, another nutty-flavored whole grain, is similarly nutrient-packed. While traditional pearl barley takes around 40 minutes to cook on the stovetop, quick-cooking varieties (like Quaker and Mother's brands), take just 10 minutes.
So, add brown rice and barley to your shopping list and consider supping on some of these family favorite recipes…
Chicken Sausage Spinach and Barley Soup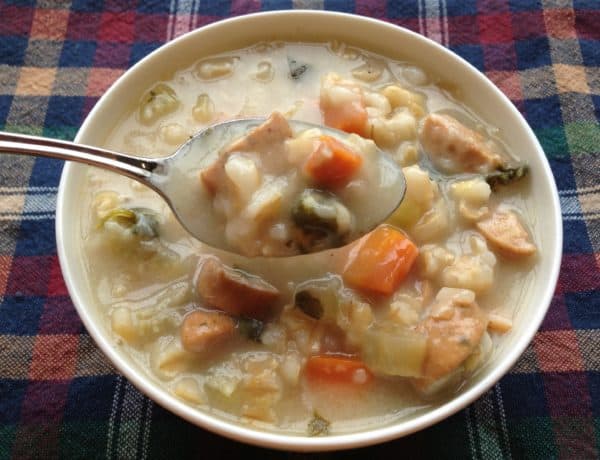 Spanish Brown Rice and Beans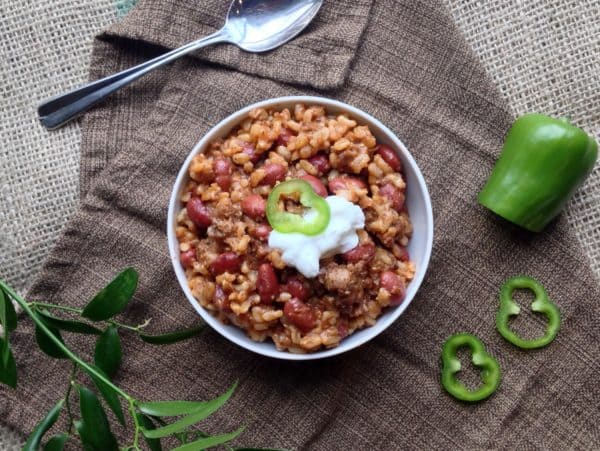 Brown Rice and Edamame Salad with Lime Vinaigrette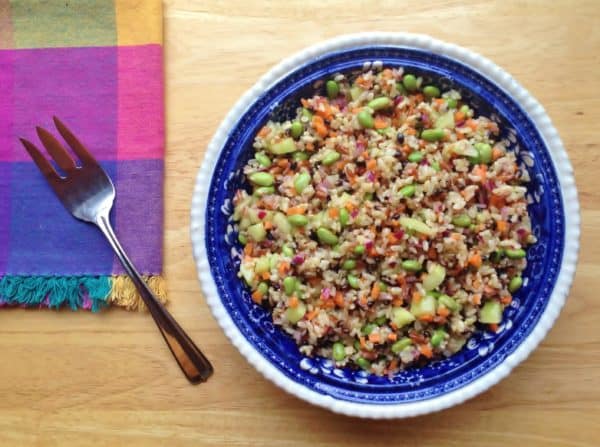 Pantry Staples #3 – Canned Beans (Legumes)
Why I Love Them
Legumes are a fantastic and economical source of both protein and fiber. They are the go-to ingredient in dishes like salads, chili, soups, and pasta dishes. They don't even require cooking! That's #realfoodrealfast if you ask me:)
What's that? You have a family member who thinks he (of course it's a he lol) categorically dislikes all legumes because, this one time, there was a kidney bean and it was just ick and also too big and aggressively legume-ish? Be gentle. He knows not what he's missing 🙂
Here's an idea: start out with legumes that are small and mild. Go for an adequately spiced dish where the legumes take on its flavor. Some recipe ideas include…
Black beans in this Easy Mexican Brown Rice and Beans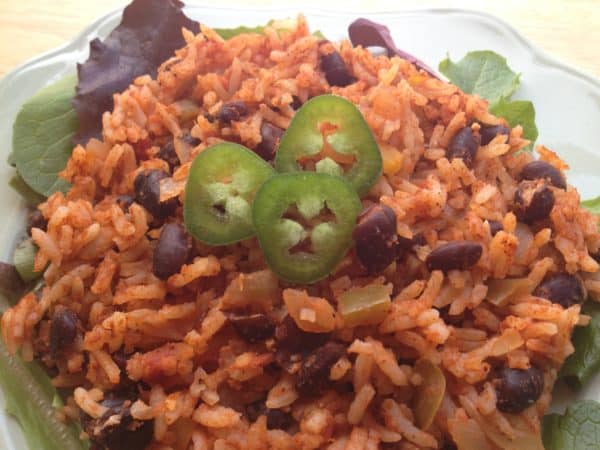 Cannelini beans in this Hearty Minestrone Soup (with Grilled Cheese Croutons!)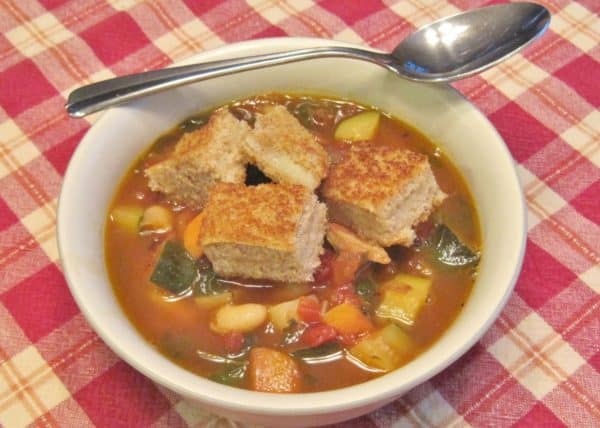 Pantry Staples #4 – Canned Tomatoes
Why I Love Them
Tomatoes deliver disease-fighting, health-promoting nutrients by the boatload. They're also the primary source of lycopene in our diets, a nutrient shown to reduce risk of heart disease and cancer. Canned tomato products are low calorie, low sodium (when you choose the No Added Salt version), high fiber, shelf stable ingredients ready to serve as the backbone of endless supper ideas.
How about some warming Tortellini Tomato Soup?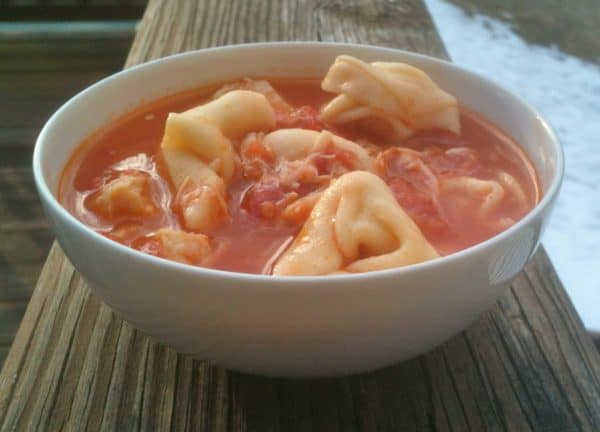 Or classic American chop suey, what we call Dee's Delish Dish?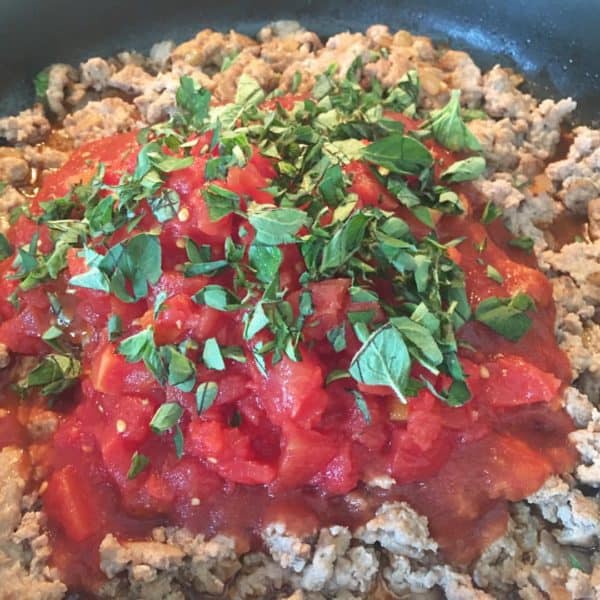 Pantry Staples #5 – Canned Pumpkin
Why I Love This
Not to be redundant, but pumpkin is another prime example of a nutrient-packed ingredient with incredible shelf stability. Vitamin A, Vitamin C, fiber, etc… Canned pumpkin is the obvious choice when baking delicious, moist and nutritious breakfast goods, but maybe you're wondering how this might help you in the supper department? Here's how…
Autumn Harvest Chili
(a double pantry win using both canned tomatoes and canned pumpkin!)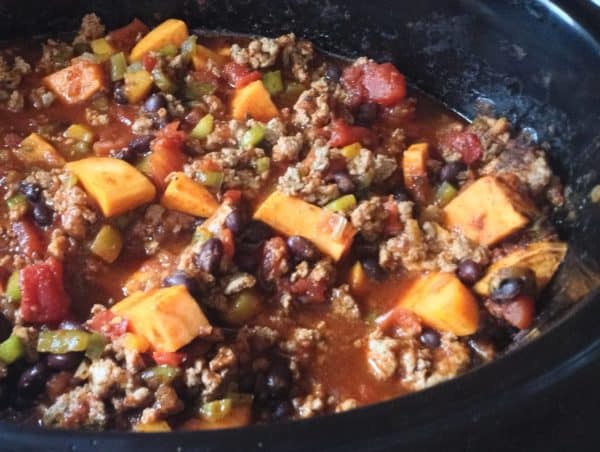 Oatmeal Butternut Pancakes with Browned Buttered Nuts
(hint: your substituting the pumpkin for the butternut squash)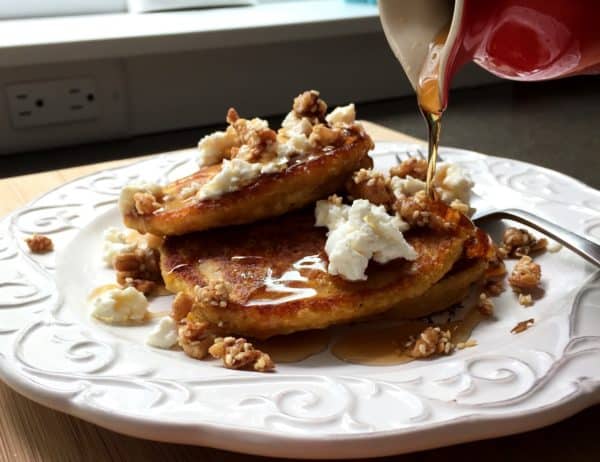 There you have it – 5 of my favorite pantry items, along with the recipes that save my butt on the regular. I'm no meal planning expert (seriously, I am not) but I like to share what works for me!
xo, Julia