Me and oatmeal are kinda going steady. I don't have a ring or anything, but we see each other nearly every day. It's serious. Ha! But in actual seriousness, have you ever considered all the ways to eat oatmeal there are? It's endless!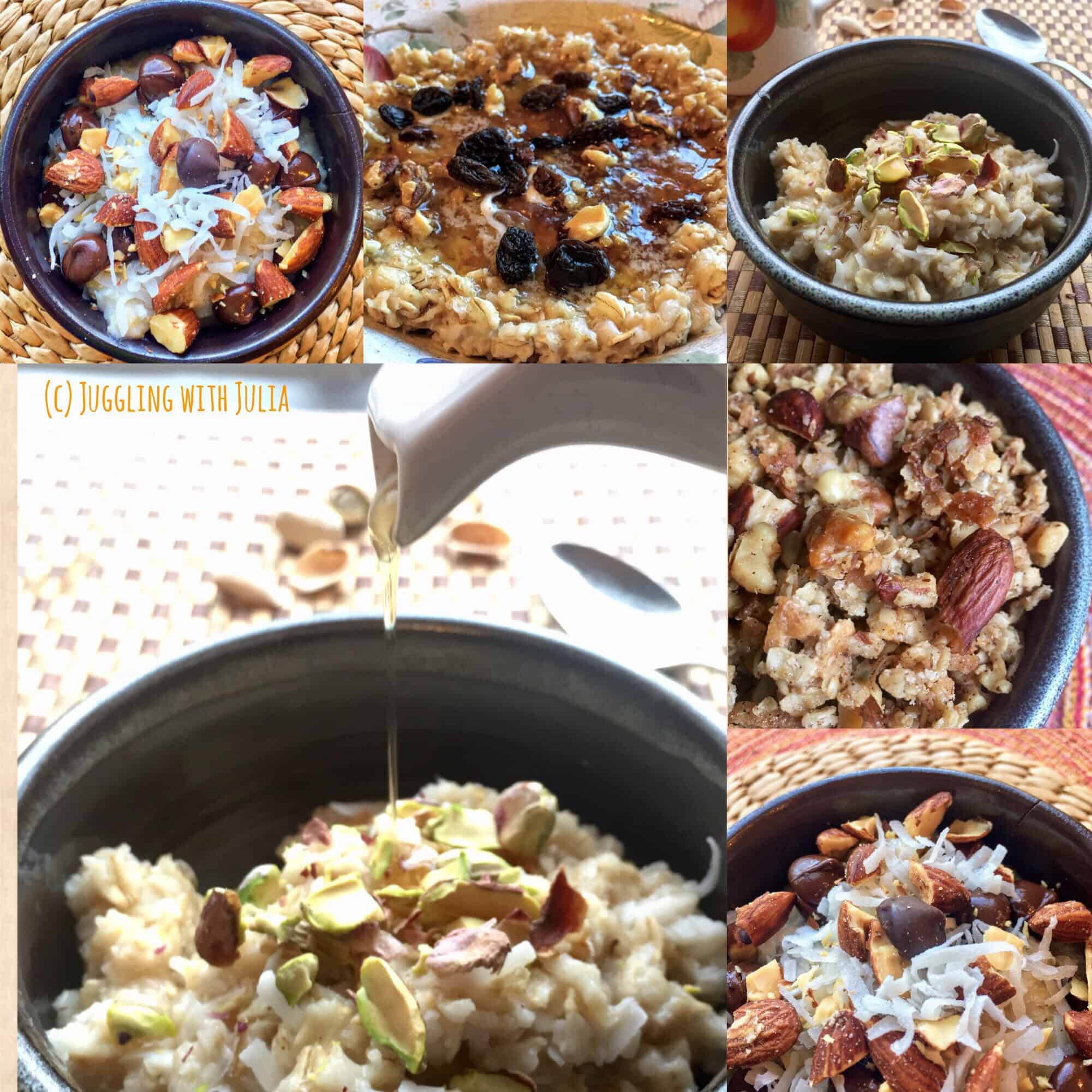 A bowl of warm oatmeal is the perfect foundation on which to build any healthy breakfast. Boost oatmeal's already great profile (hello fiber, protein, vitamins and minerals) with nutrient packed fruits, dried fruit, nuts, or nut butters.
Need some new ideas on ways to eat oatmeal?
Today I'm bringing you up close and personal with 7 ways that I love to eat oatmeal.
It actually inspired another edition of JWJ food poetry…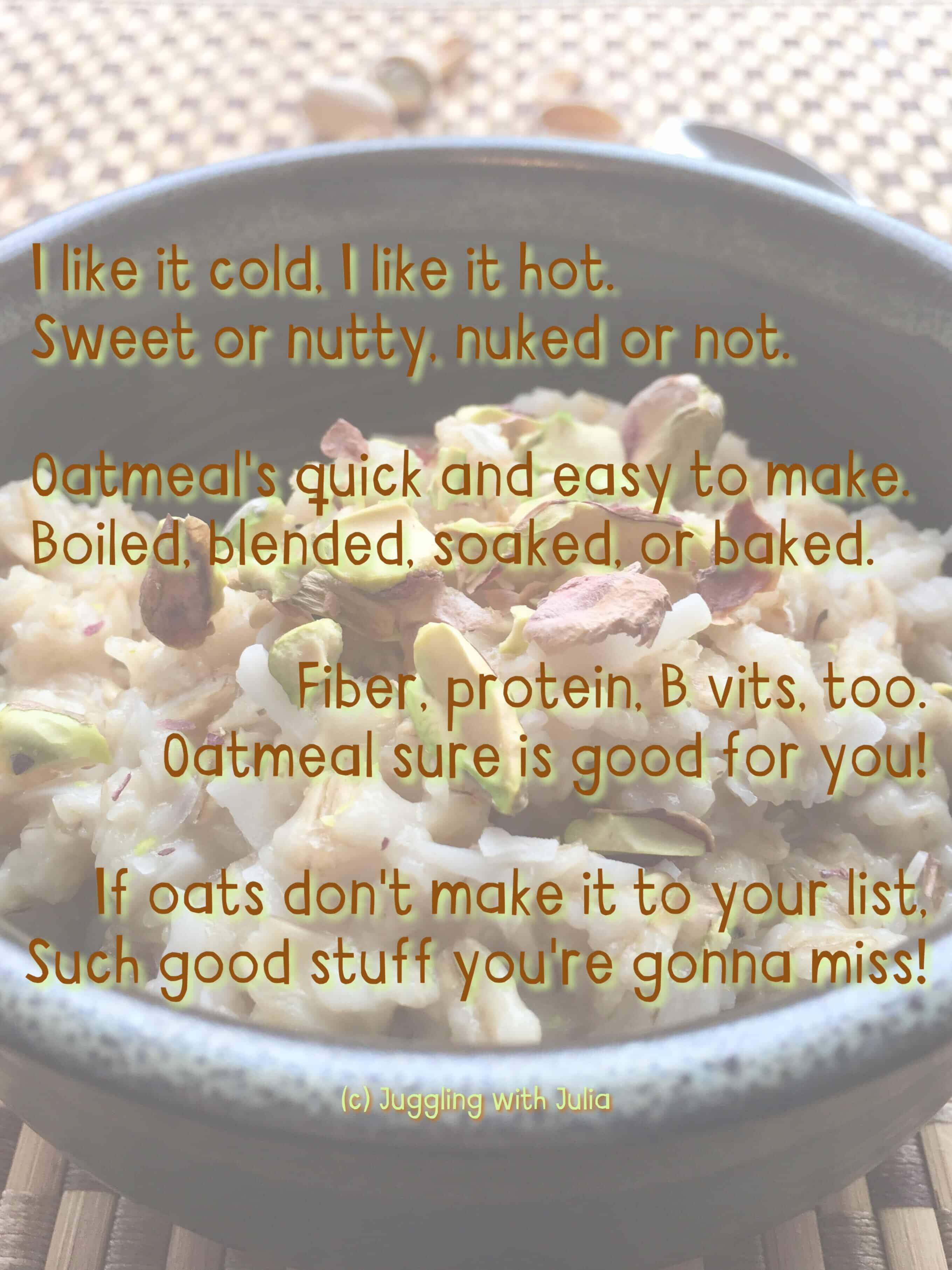 #1 Old Faithful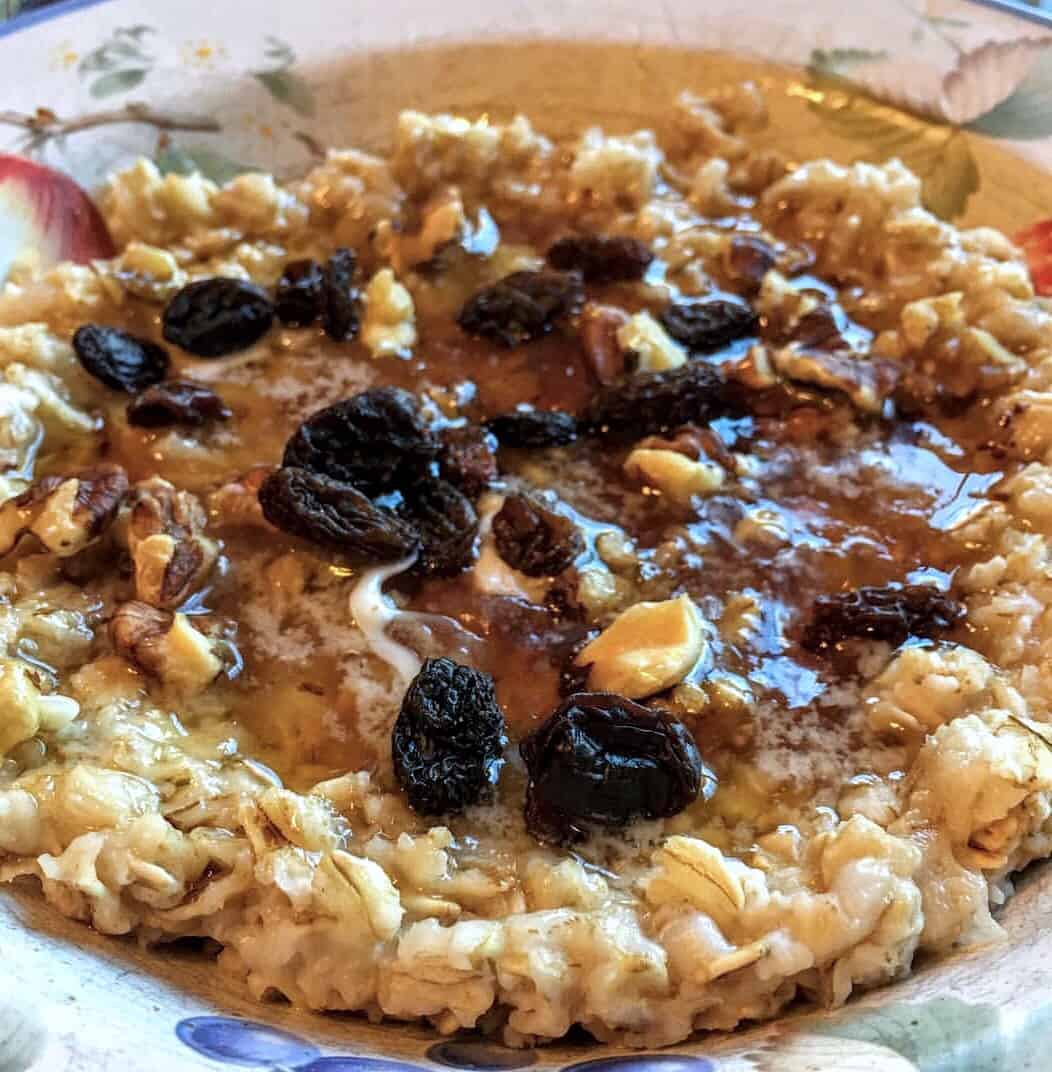 Walnuts, raisins, ground cinnamon, and maple syrup on oatmeal is a thrice-weekly occurrence here. It keeps me satisfied for at least a few hours – important when I'm trying to be productive. It's hard to concentrate when your stomach won't stop talking…
#2 Peanut Butter and Jelly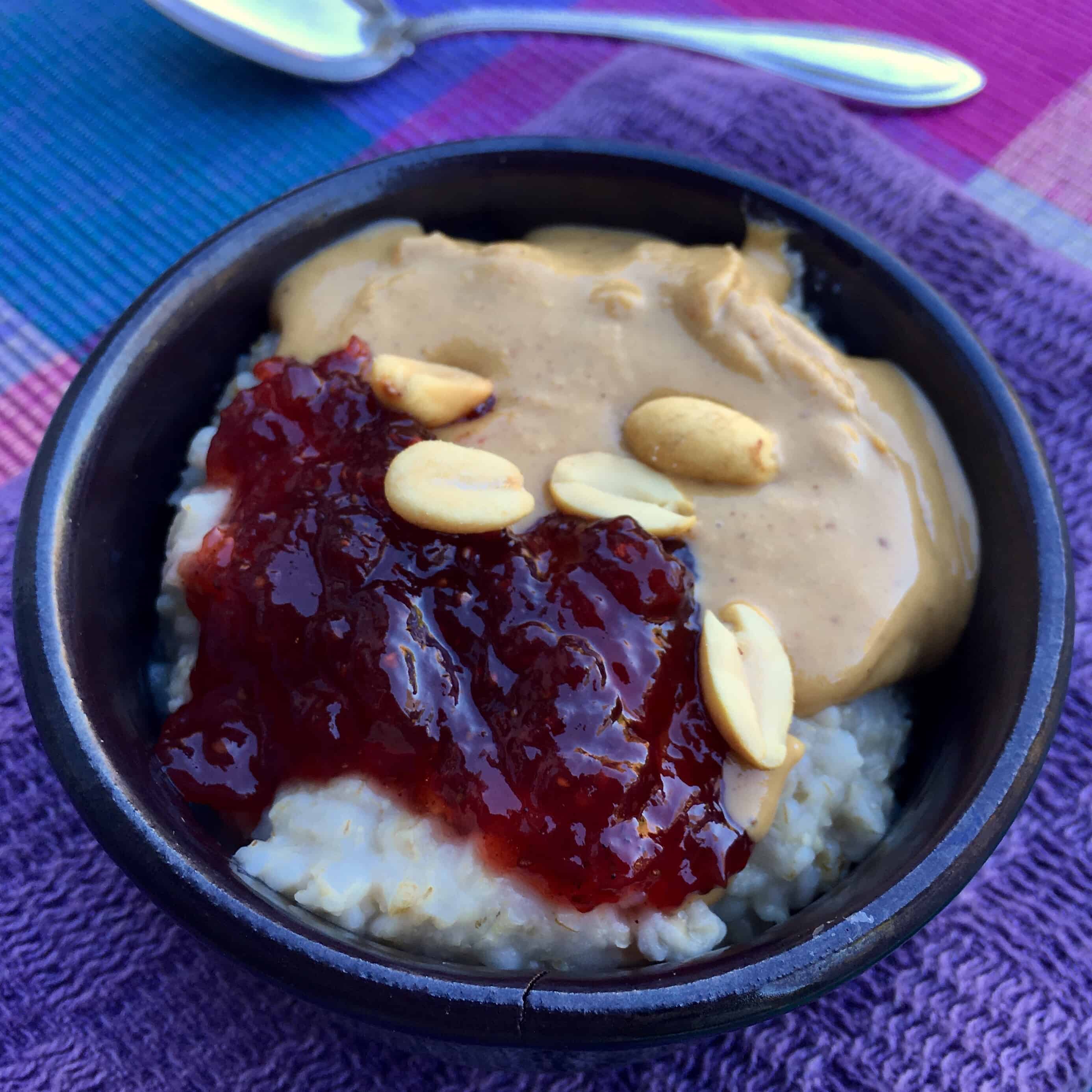 There is nothing like a warm PB&J to start your engine! This combo of natural peanut butter with strawberry jam hits the spot when you're extra hungry in the a.m.
#3 Almond Joy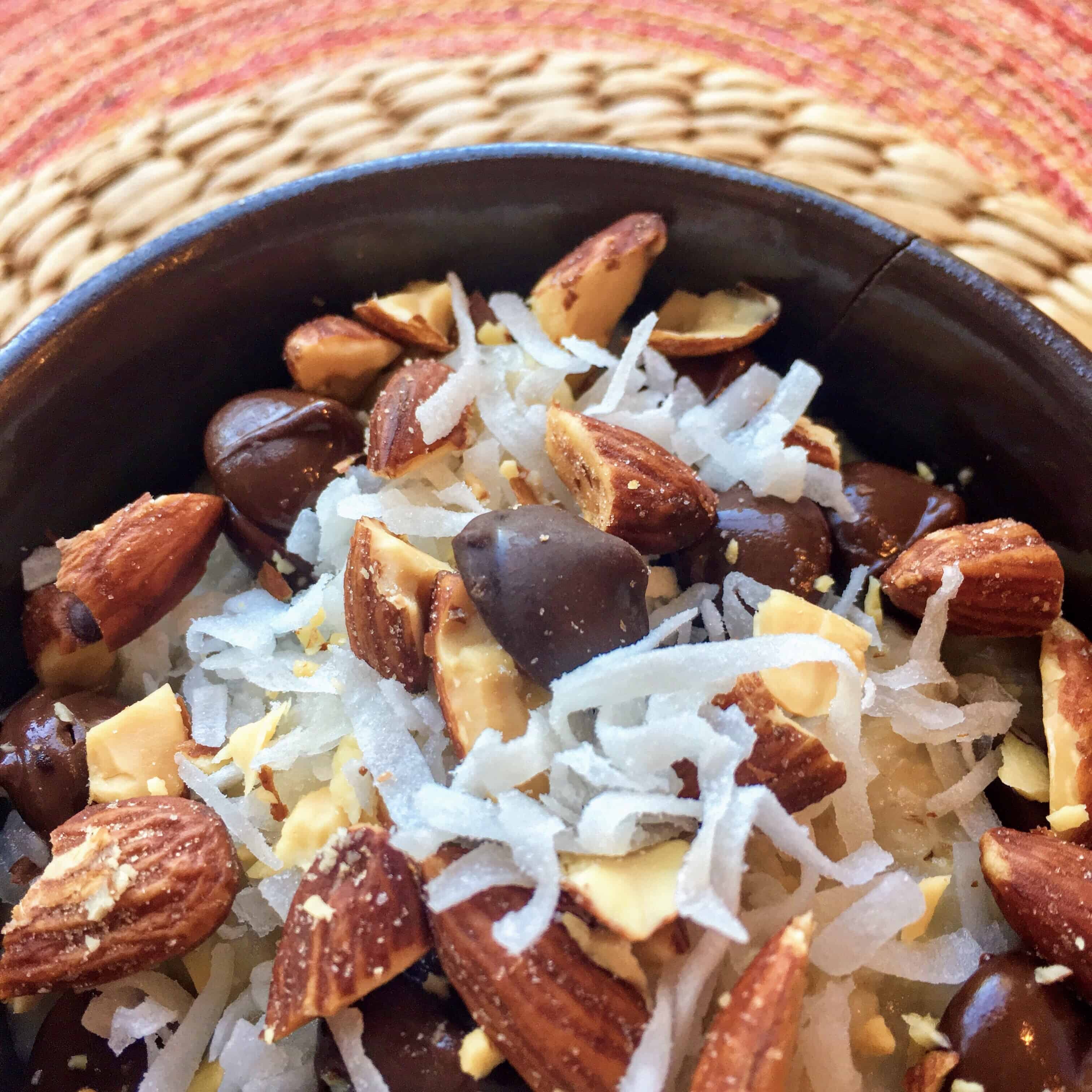 Who says you can't have candy for breakfast? Okay, okay – yes, I'm a mom and an adult and a dietitian so I should actually be the one saying that. However, if ever there was a candy bar worth morphing into something resembling a balanced breakfast, it's this dream team. Crunchy roasted almonds, dark chocolate bits, and unsweetened coconut make for a truly special morning!
#4 Banana Nut Mania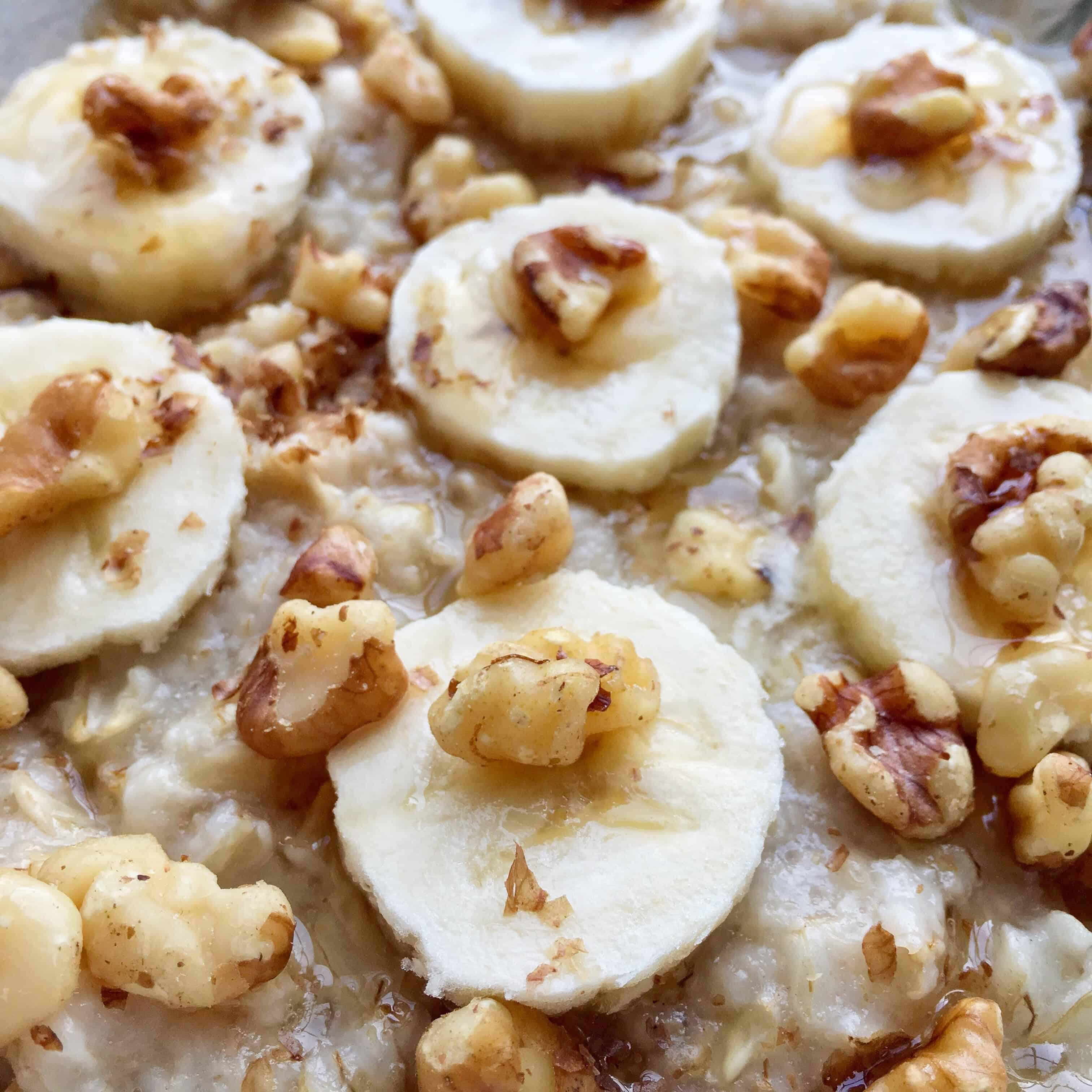 This fruit and nut duo gives you all the banana nut muffin vibes with none of the measuring, mixing, or clean up. A little maple syrup adds the perfect touch.
#5 Pistachio Coconut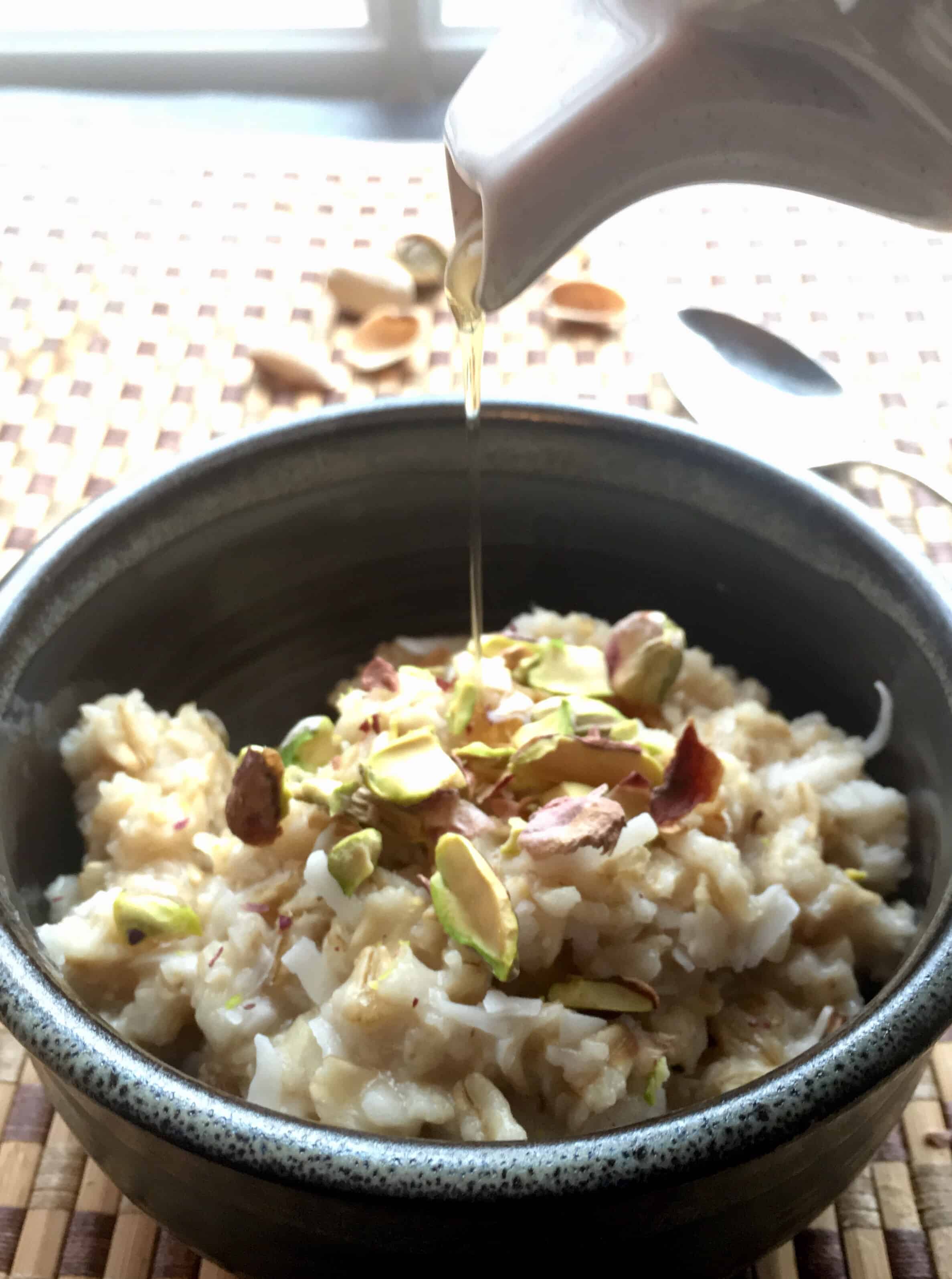 Warm oatmeal topped with crushed pistachios, unsweetened coconut, and a touch of cardamom brings a little India to your otherwise average day. Sweeten with honey or maple syrup as desired.
#6 Nutty Banana Chocolate Peanut Butter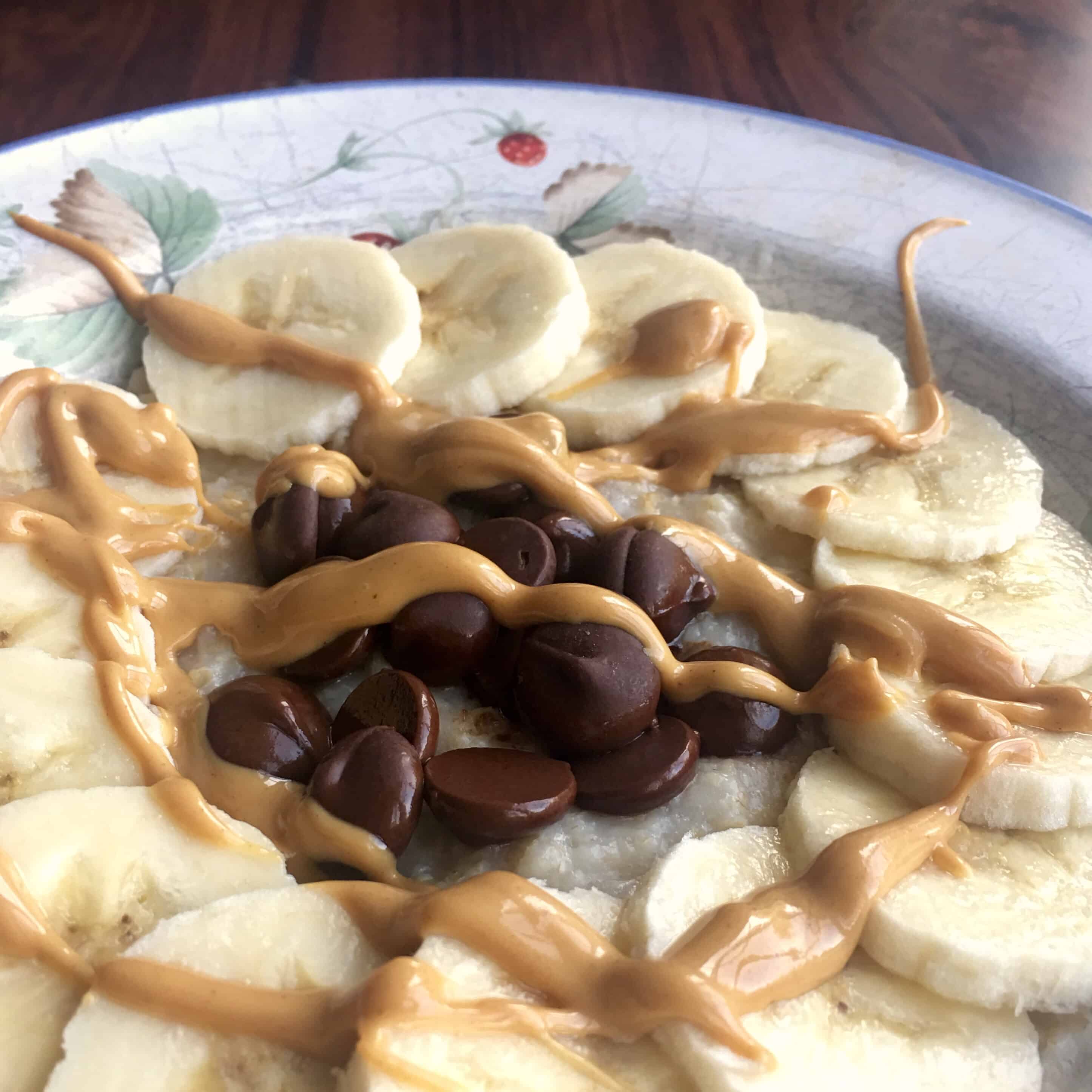 Feeling bananas? Try your oatmeal with banana slices, then drizzled with natural peanut butter and add semi sweet chocolate bits (or chocolate hazelnut spread!) It's dreamy!
#7 Spiced Apple Walnut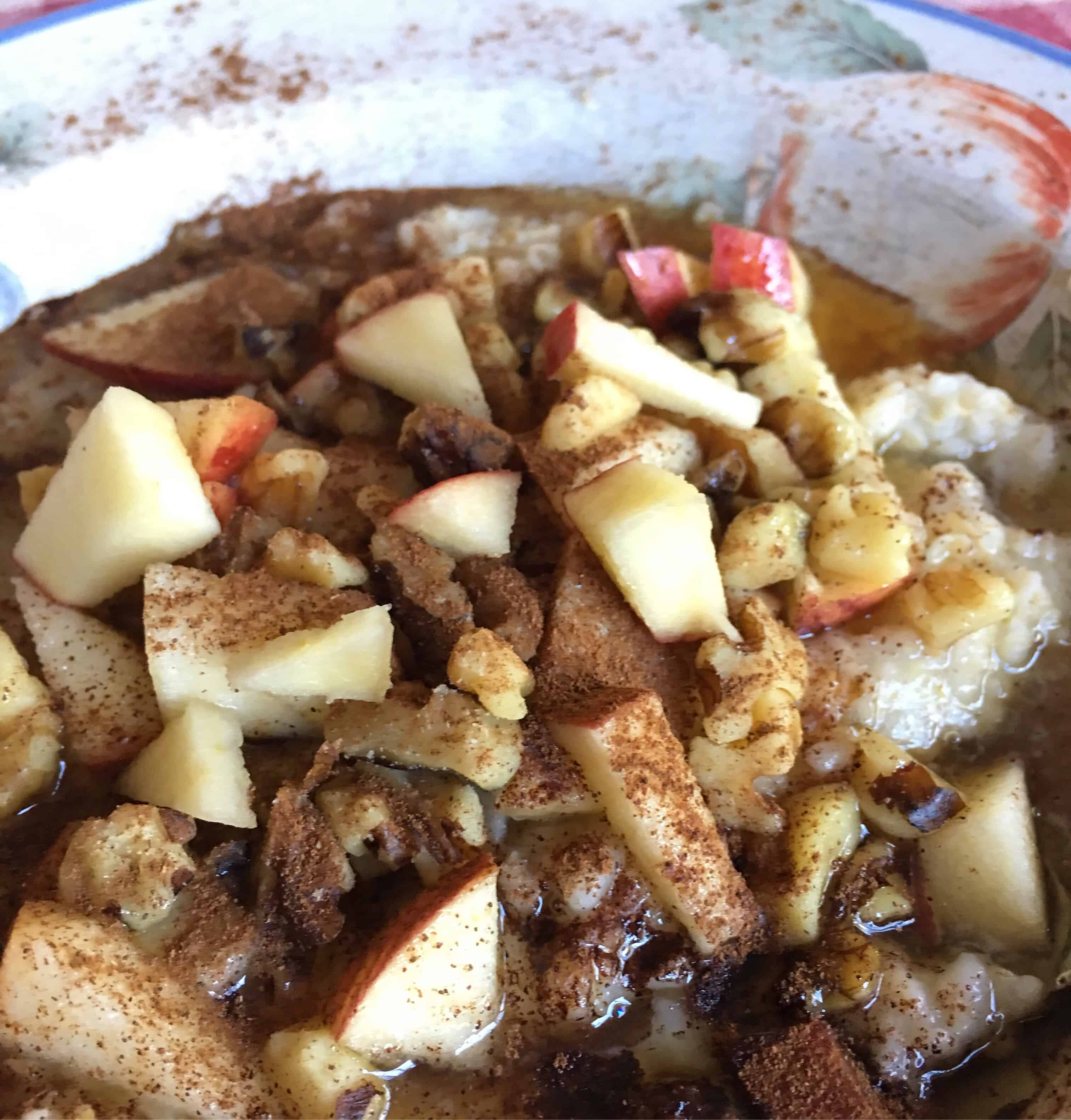 Warm apple pie anyone? Top your oatmeal with diced sweet apples, walnuts, ground cinnamon and a little brown sugar. Vanilla ice cream if nobody's looking lollll 🙂
So now you know my fave 7 ways to eat oatmeal! That barely scratches the surface of all the other ideas for working nutritious oats into your life (blending into smoothies, baking into breakfast cookies, starring in overnight oats, …)
But it's a beginning! Happy breakfasting, my beauties!
xo,
Julia